Holidays in Seychelles in October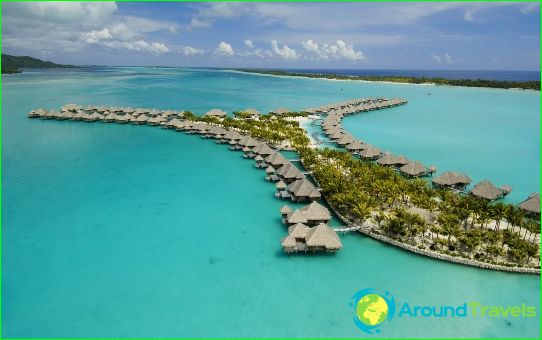 October - this is one of the best months fortravel to the Seychelles, despite the fact that the dry season is completed and soon the amount of precipitation will increase significantly. October is a transitional season, when there is a change in the direction of the trade winds. Southeast winds become weaker, but soon must come monsoon rains. Many days in October are hot and humid.
The air is usually warmed up to 30 degrees and above. Tourists should also prepare for the weak winds and rains, which usually fall on the night. Storms in October are rare, but still retained their credibility.
In October, you can use the last time to enjoy scuba diving due to the high temperature indicators of air and water, as soon the weather will rapidly deteriorate.
Holidays and festivals in the Seychelles in October
Holidays in Seychelles in October - this is the opportunity to enjoy interesting cultural events, among which we should mention the two most important.
In October, traditionally held fishingtournament in the open sea on the island of La Digue. Everyone is welcome to display their talents in trolling and bottom fishing in. After the competition the catch can be sold. Cash decided to direct to finance various charity projects. Prizes in the tournament are awarded for the largest catch and best catch of certain species of fish. On the island of La Pass, where the vessel will start all the participants, organized performances of dance groups and offers a tasty barbecue.
In October, it held one of the most importantevents Seychelles, namely the Festival of Creole culture. Everyone can discover the amazing facets of folklore, art, music and cuisine. The program traditionally begins with the official opening ceremony. Then Creole culture festival includes shows, craft fairs, theatrical performances and poetry readings, competitions, linguistic conferences and even fashion shows. On the beaches of the island, which receives the celebration, you can participate in traditional games and water sports. On all the main streets visitors can watch films and theater, musical performances. The diverse program allows you to spend time wondering.
Seychelles in October, you can relax. Take this opportunity!
Photos vacation in Seychelles