Airports Slovenia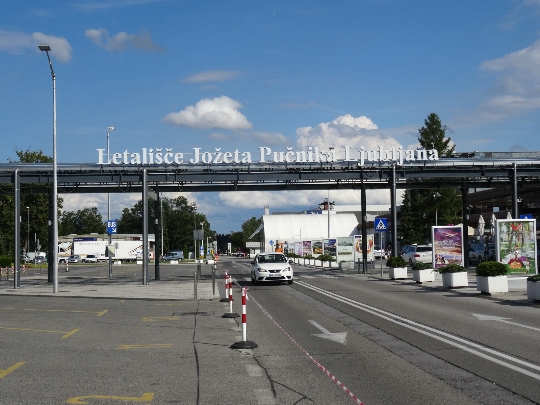 The most popular way to go on vacation inSlovenia - is to buy tickets. Despite its modest size, the country has three airports, with the status of international. They are located on the Adriatic Riviera, in the capital and near the famous ski resort of Maribor. Airports Slovenia has excellent infrastructure, allowing the traveler to feel comfortable while waiting for the departure and arrival.
International airports in Slovenia
Ljubljana Airport - is the main air gate of the country, where you can easily and conveniently reach any climate or lake resort.
Portorož Airport is optimally suited Slovenian guests wishing to indulge in a beach holiday on the Adriatic Riviera.
Maribor Airport - the best place forfans of winter sports. Its location in close proximity to the famous ski resort of Montenegro plays an important role in the planning of winter travel routes.
Capital gate
Slovenia Airport, built 20 km norththe center of Ljubljana, bears the name of Joseph Puchika. These make regular flights to most European airlines, including Air France, Czech Airlines, EasyJet, Turkish Airlines, Finnair, Montenegro Airlines and others. The most number of flights serves the national carrier Adria Airways, and Russian travelers to Ljubljana delivers "Aeroflot". Flight time from Moscow is about three hours. In the summer season schedule replenish the charter flights from other cities in Russia.
It offers passengers the airport in Ljubljana - duty-free shops, currency exchange, car rental, taxi service, parking and restaurants.
Any information about the object mode and schedule of flights is available on the website - www.lju-airport.si.
For a beach holiday
Tourists arriving in the country, preferringbeach vacation in the resorts of Slovenia, the easiest way to take advantage of the airport Portoroz, whose terminal is located just 6 km from the famous Riviera. During the summer it opens at 8:00 am and is open until 20.00, and in the winter closes at 16.30, taking just a regular domestic flights.
Information for passengers Online - www.lju-airport.si
Active and sports
Slovenia in Maribor Airport - the most convenient for those who arrive in the country on the ski slopes. This fly local airlines, and at the height of the season - and the board several European charters.
Further information can be found on the website - www.lju-airport.si.
Transfer from the airports in Slovenia
It can be reached from the capital airport to the city ontaxi or public transport. Price of the issue will be about 40 euros and 4, respectively (information at September 2015). Buses depart from the terminal about every hour.
Six kilometers from the airport to Portorozbeach hotels can be overcome by taxi or at the hotel's car. Shuttle service to their guests have almost all the hotels in the resort.
Photo