Zoo in Ljubljana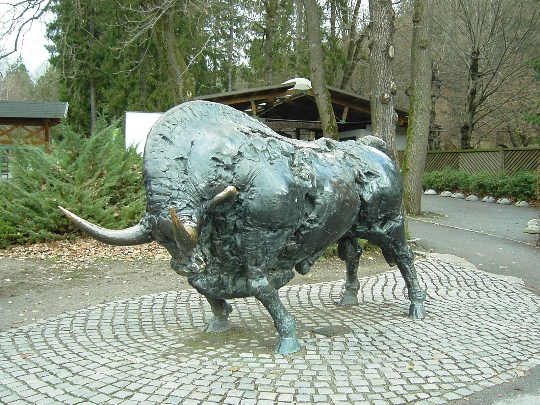 For the first time in Ljubljana Zoo welcomed visitorsback in 1949, when it began a few lodgers pets, representing mostly native species of domestic animals of the Balkans. After a couple of years, the park moved to a more spacious area and has significantly expanded the list of those living there.
Today it contains more than 500 inhabitants, belonging to 120 species, including rare.
ZOO Ljubljana
In 2008, the zoo began in the Slovenian capitalmajor reconstruction, making all his guests have already moved to new cages or plan to do so in the near future. In the park there were red panda, zalophus, lynx and Siberian Cranes. Now the name of the zoo in Ljubljana has become a symbol of a new modern approach to keeping animals in captivity.
Pride and Achievements
The park prides itself on its inhabitants feelcomfortable, and visitors can watch them in conditions as close to natural. New housing, aviaries and exposure and help children and adults feel like real naturalists.
How to get there?
zoo Address Ljubljana familiar localwildlife enthusiasts. It is located in the southern part of the park Tivoli Rožnik the hill. The zoo bus stop Route 18, the next of the center of Ljubljana in Kolodvore.
Helpful information
Hours of operation are subject to the zoo the change of seasons:
From April through August the park is open from 09.00 to 19.00.
In September - from 09.00 to 18.00.
In March and October, visitors will be from 09.00 to 17.00.
From November to February the Ljubljana Zoo is open from 09.00 to 16.00.
The only outlet - Christmas Day December 25th.
Prices for entrance tickets:
Infants under 2 years old do not need a ticket.
For children of preschool age the ticket will cost 4.5 euros.
Pupils and students of full-time offices in the presence of a student card with photo will have to pay an entrance fee of 5.5 euros.
Adult ticket - 8 euros.
Persons with disabilities and persons accompanying them have the right to free access.
In a visit to Ljubljana Zoo, with four-legged dog will have to buy a pass for 2 euros.
Groups are also entitled to discounted ticket prices. The numerous events held at the zoo, are paid separately. The price list is on the site. The box office take credit cards.
Part of the park is located on a sandy hill and Administration recommended to wear comfortable shoes.
Services and contacts
For 5 euros you can buy a coupon for feedinganimals, and for 14 euros - the right to participate in a photo safari. The zoo organize birthday parties and picnics in the open air. In the souvenir shops presented a rich assortment of mementos, and a cafe on site - a varied menu with the best dishes of Slovenian cuisine.
Official Site - www.zoo.si.
Phone +386 1244 21 82.
Zoo Photos in Ljubljana