Education in Slovenia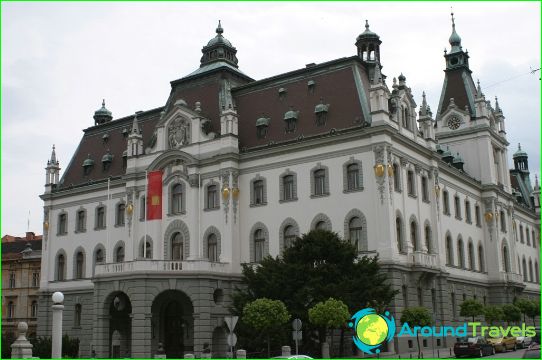 By choosing Slovenia as an educationalcenter, you will be able to issue a temporary residence permit, to learn the culture, language, way of life, interesting places of the country. In Slovenia, you can come to the Erasmus program (student exchange).
What advantages does education in Slovenia?
The ability to gain knowledge in the English language;
Low cost of training;
The large selection of educational programs;
Ability to pass a training practice and to get a work contract with the European companies.
Higher education in Slovenia
To do in the Slovenian university can be immediately after thegraduation. Despite the fact that many schools offer instruction in Slovenian language (preparatory language courses are available at the University of Ljubljana), there are also those, where possible training in English.
Get a college education can be in one of 3Slovenian universities - Seaside, University of Ljubljana and Maribor. You can learn and at vocational colleges (educational process takes 3-4 years), after learning in which graduates receive diplomas of engineers with qualification "engineer".
Having entered the university, students will learn4-6 years, and to defend his thesis for graduation. University graduates receive diplomas with the assignment of a professional qualification in a particular field, for example, "a graduate of the academy", "teacher". You can then continue their studies to qualify as "Specialist", "Master" or "Doctor" natural or human sciences.
In Slovenia, you can enroll in EMBA Business School: then taught world-class management experts with experience in the business schools of Europe and America. To enroll in the business school, you need to work at least 3 years in the relevant field and have certain achievements of professional, academic or personal.
Language classes
To learn the Slovenian language is not difficult - it belongsto the Slavic group of languages ​​(similar to the Old Russian language). For this purpose, you can select any of the Slovenian language courses are designed for foreigners: the best specialists, who are graduates of the Linguistic University of Ljubljana, will help students learn the language from beginner to advanced level.
Working while studying
Work during studies students may only be on vacation!
Learn Slovenian - it means to live in the heart of Europe, to move freely throughout the EU, to earn while studying and be able to find a job in Europe.
Photos schools in Slovenia