Holidays in Slovenia in April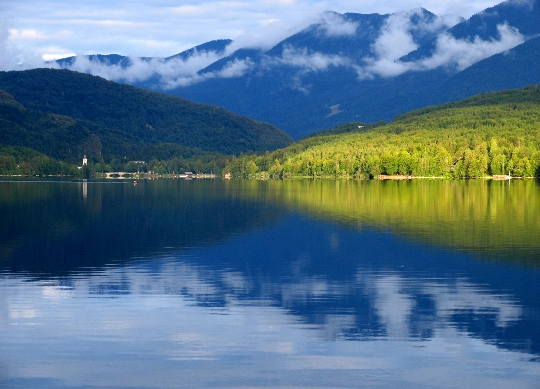 In April in Slovenia, you can enjoylong walks, because the weather conditions are improving rapidly. The average daytime temperature is + 15C, but the night air cools to + 5C. People delight on sunny days, the duration of which is six hours. However, you need to prepare and to inclement weather. In April, can be 15 rainy days, so you need to bring your umbrella. The month may fall about 100 mm of rainfall.
Despite the mixed weather conditions, holidays in Slovenia is able to deliver a true pleasure.
Holidays and festivals in Slovenia in April
Holidays in Slovenia in April, is able to be really interesting. So, what to look for when planning your spare time?
International Choral Festival, known asWe called «We are singing Adtiatic», attracting the attention of many people who want to learn modern culture, based on the classics. During the festival, there is a possibility to get acquainted with the work of choirs from Croatia, Slovenia and other European countries. The aim of the event is to popularize the music of composers who were not able to achieve world fame. Despite the fact that the groups that are parties, did not deserve the popularity of the festival is truly interesting and can give special experience.
After «We are singing Adriatic» Maribor hosts the annual international competition of choirs.
In April, it held Festival Salt Pond. This festival allows people to learn about and see the features of the production of salt, then taste the delicious dishes prepared with the addition of the salt.
In Medan in April held Wine Festival. The event allows you to enjoy the beautiful nature and taste the new wine, characterized by an amazing taste.
In April, it held the Festival of flowers, wine and olive oil. A diverse program is ready to really please the tourists.
In April - May have to Asparagus Festival, which is aimed at popularization of this tasty and useful vegetable.
In April, you can enjoy sightseeingprograms, and closer to the discovery of new facets of music, cooking. Take advantage of the chance to spend your holiday, which is able to give vivid emotions and be memorable!
Photos recreation in Slovenia