Holidays in Slovenia in December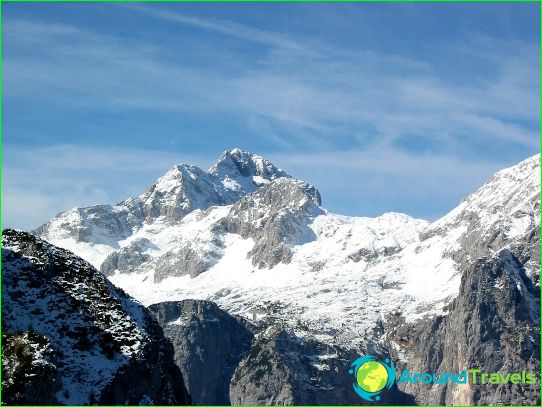 Slovenia - part of the once great Yugoslavia andis now an independent state. The tourist industry - one of the main whale, which also keeps the local economy. Holidays in Slovenia in December, comfortable and serene. Medical spas are located at the thermal springs, ready to receive tourists in all seasons. Ski resorts in the winter - at the peak of popularity.
Weather
Slovenia's climate is affected by the Alps, whichclosed territory from the piercing wind from the north, and the Adriatic Sea. On the coast, it is described as Mediterranean, in the central and northern parts - temperate continental. Winter - cool and frost are rare in the mountains - snow that pleases the lovers of active holidays.
Leisure
The main holiday is connected with the treatment or mountainskiing. The most popular resorts, where you can improve your health - Rogaska Slatina, Strunjan, Radenci, Moravske Toplice. Among the ski resorts of tourists pointed Maribor Pohorje Bovec and Kranjska Gora.
By selecting for an active holiday Bovec tourist canparticipate in competitions in skiing off-piste, as well as to visit the Triglav National Park, named after the beautiful mountains, which is connected with the ancient legend of the chamois with golden horns, storing their wealth here.
The largest Slovenian ski resort -Maribor Pohorje. It was here collected the most ardent supporters of the snowboard, cross-country skiing, skiing the mountain on a sled. Located near the city of Maribor will please fans of the history of the Middle Ages.
shopping
All the essential souvenirs tied tobees. Due to the fact that beekeeping in the country at the forefront and diligently maintained by the authorities, this could not be reflected in souvenirs. Here, the most delicious honey, and tourists are ready to offer any kind. Small, decorative painted hives, candles from beeswax present, different wax statues - a good memory of Slovenia.
Holidays, Events
The main celebrations to mark the ChristmasNew Year, takes place in the Slovenian capital. There is even the name "merry december in the old Ljubljana", which reflects the main goal celebration - fun and tasty. Children look forward to the Slovenian Santa Claus, who comes into the country, controlling not deer, and white lipitsianerami (representatives of the local breed of horses).
Photos recreation in Slovenia