Holidays in Slovenia in September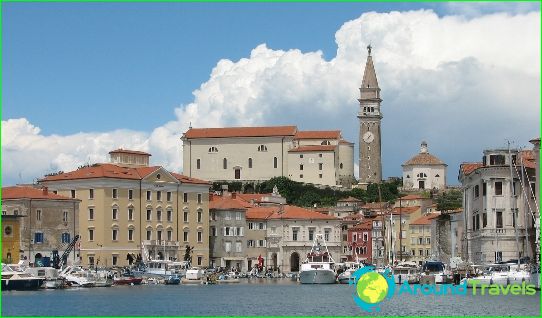 In Slovenia, you can enjoy different in Septemberleisure activities, because the weather conditions are very favorable. Near Mount Triglav is the resort of Kranjska Gora, which is a winter ski. In September, the air warms up to 20 degrees, so that people can enjoy a lengthy hiking in the mountains, beautiful scenery.
The resorts along the coastThe Adriatic Sea, is set velvet season. For example, in the fashionable resort of Portoroz in September, the air warms up to 26 degrees, and the night cools down only to 22 degrees. Temperature readings confirm the possibility of a luxury vacation.
In Ljubljana, you can enjoy long walks and exploring the architecture and attractions. In September temperature readings fluctuate within + 18 ... + 23C.
Holidays and festivals in Slovenia in September
Holidays in Slovenia in September - this is an opportunityenjoy a variety of cultural events. So, what events attracted the attention of tourists who want to know a new culture for myself and spend time wondering?
In the second half of September is held in MariborFestival Stare Trte, involving more than 500 artists, musicians, cooks. The event is dedicated to the grape harvest. The program includes a tasting of wines and national dishes, performances of dance and music groups, cycling and hiking tours. Each event is included in the program, it contributes to a better understanding of the traditions and history of Maribor, which is part of the wine region Podravje.
In the second half of September, in the valley of Soca riverTourism Festival is held, called Soca valley. The aim of the festival is the interpretation of the natural wealth and the region's history. Everyone is welcome to visit the exhibitions and lectures, take part in campaigns.
September 28, Ljubljana traditionally heldMedieval day, contributing to the creation of a special atmosphere. Stalls decorated in the style of medieval fairs, will sell souvenirs, national drinks and delicious food. All guests can see the unusual practice and Crafts. Anyone can take a master class and participate in theatrical shows, which are organized by clowns.
September - the best month to discover different facets of Slovenia.
Photos recreation in Slovenia