Holidays in Slovenia in June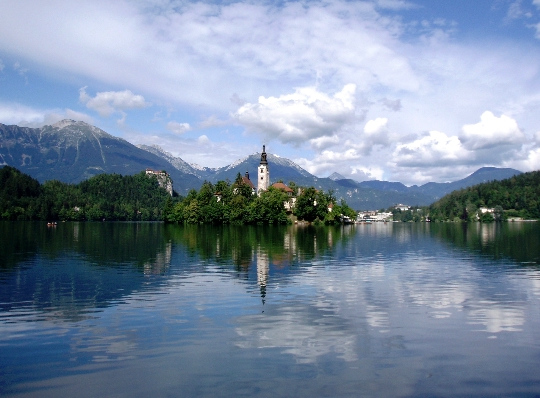 In June, still not many tourists in Slovenia, althoughthe weather gets really summer. The air temperature may rise to 30 degrees, and water - up to + 20 ... 22 degrees. You may want to combine a beach holiday, wellness program in a boarding house and a rich excursion program.
In the inner regions of Slovenia in the beginning of June can be rainfall, so it is important to take care of the presence of umbrellas, waterproof shoes. You should also take care of the right of the journey.
Holidays and festivals in Slovenia in June
Ljubljana Wine Fair is held annually,which has a long tradition. The last few years, combined with Fair International exhibition of gastronomy and hotel industry. Combining the two events could allow an increased interest, as well as locals and tourists. The fair is of interest not only for visitors but also for professionals. In connection with this, the first day of the fair the doors are open to all, and the remaining three days - for professionals. The exhibition allows all interested people to get acquainted with the markets not only in Slovenia, but also of the former Yugoslavia, as well as Croatia, Hungary, Austria, Germany and Italy.
At the end of May - beginning of June in the theater in the KrižankeLjubljana held Festival of Arts "Friend Godby." The duration of the festival is five days. Where you can hear jazz and folklore, to see unusual and fascinating movie cartoon, to take part in political debates and attend the workshops.
International Music Festival "Idriart" is held in June and allows you to learn music from around the world.
All jazz lovers can visit the International Jazz Festival, which falls at the end of June.
Sporting events also deserveincreased attention. You can visit the golf competitions, which begin in June and end in September, as well as at the International rowing regatta. You get emotional charge, rooting for the best athletes!
Holidays in Slovenia in June - a unique chanceenjoy a beach holiday, an exciting excursion program, interesting cultural activities. Slovenia attracts many people for its picturesque nature and unusual culture!
Photos recreation in Slovenia