Holidays in Slovenia with children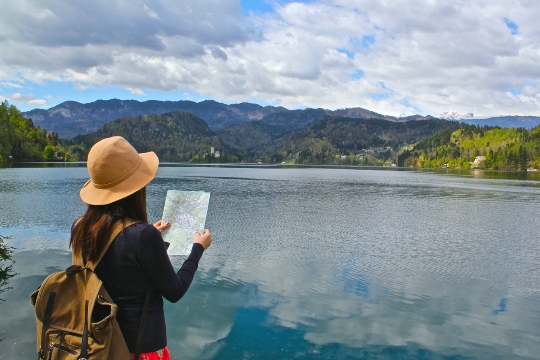 Comfortable, fun, healthy, tasty,informative and very inexpensive - a brief description of the holiday in Slovenia with children. You want details? You are welcome on the beach, balneology and ski resorts in the small European country whose area is fifteen times less than in Italy, but it does not mean anything in the light of the prospects opening up for the traveler.
"For" or "Against"?
It lasts only three hours flight between Moscow and Ljubljana. During this time, even the kids do not have time to get bored, so a trip to stay in Slovenia with children may seem tedious and large families.
Residents of the country are very hospitable and welcoming and such a statement - not an advertising tourist stamp! For these guests desire the law, and therefore all visitors leaving the country definitely good friends.
The kitchen will delight Slovenia and fine gourmets and lovers of hearty dishes. Children especially enjoy the fruit in large quantities and great desserts and sweets.
Climate Slovenian Riviera is very soft, heat is softened by a fresh breeze, so you can rest on the Adriatic, even with infants.
the country's thermal spas offer a variety ofrecreation programs in Slovenia with children - from medical to bracing. Choose the right plan for children and parents easily and directly on the websites of hospitals.
Contraindications to visit on holiday in Slovenia, we could not find, and that is why this country can be considered one of the ideal for children's activities in Europe.
Preparing properly
Arm yourself with travel insurance in caseunforeseen health problems - a matter of honor of every self-respecting traveler. It is easier to obtain Schengen and avoid the chance of empty purse, if need urgent medical attention.
Passwords turnout addresses
The main Slovenian beach resort - Portoroz. In this zone, the coastal strip is equipped with sun loungers and parasols, which can be expensive to rent, and the beaches themselves are often the holders of the prestigious Blue Flag Certificate for the best environmental situation in the region.
Lake Bled and Bohinj - the perfect place to relaxin Slovenia with children who love nature. Here, clean water, silence and solitude, comfortable hotels, castles on the beach and a space that even the most restless will plenty tired with running outdoors.
Photo