Astrakhan Airport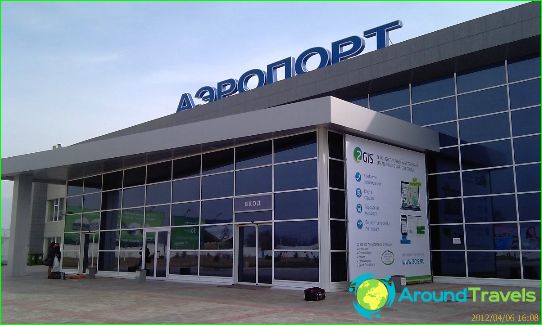 International Airport Astrakhan has in itsdisposal two runways: artificial, made of armobetona length of 3.2 km, and the dirt, long 1.9 km. The capacity of the air port is more than 300 thousand people a year.
The company serves approximately tenairlines in the world, but the main point here is still the Russian company "Aeroflot", "UTair", "Ak Bars Aero", linking the region with the Air Traffic Russian cities. During the season the airport serves charter flights to popular tourist country.
History
The first airport in Astrakhan, began operating in 1932 near the village scree Hillock. A first operational airport appeared only in 1936.
At the end of the Second World War in the airport structure in Astrakhanentered disbanded military airfield. The new airline was named Narimanovo. In the 50 years the squadron has updated Astrakhan Park aviamashin modern while IL-14, AN-24, Li-2.
Gradually expanding and improving,Narimanovo become the main airport of the Astrakhan region. Its dawn and formation occurred in the years of the Soviet Union. Unfortunately, after the collapse of the Soviet Union, the number of passenger and cargo traffic fell by almost 10 times.
At the present time, after a series of reconstructions of the runway and terminal assignments, given the status of an international airport.
Tools and Services
On the territory of the terminal there are several cafes,a small bar and a cozy restaurant enough. Welcomes guest rooms fisherman and hunter, mother and child. Easy navigation allows passengers to move through the mobile terminal. It offers passengers information desk, box office ticket sales and reservations offices w / tickets. It works round the clock medical center, a point of packing luggage storage. In the terminal area, there are branches of the Savings Bank and Rosbank, payment terminals and ATMs.
a comfortable lounge for recreationexpectations and, just a few meters from the terminal, hotel. For of VIP-passengers on the territory of the terminal provided business hall, room for negotiations and a conference room.
Transport
From Astrakhan Airport Regular buses №80, №5, №2. Its services are offered by urban taxi, order them by phone, or in a parking lot at the airport.

Photos Astrakhan Airport