The airport in Adler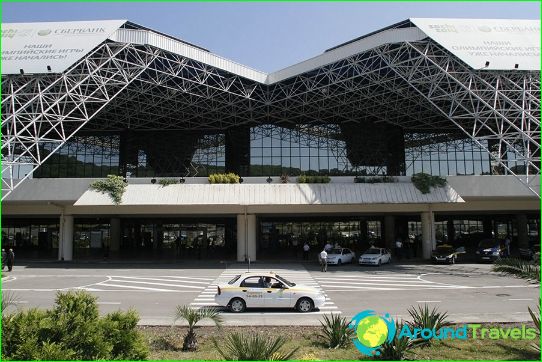 Adler Airport is "Sochi Airport"which is a few kilometers from the city. At the moment, the airport is an air-port inter-regional and international value. He is eighth in Russia in terms of passenger traffic, along with such aerouzlami as Vnukovo and Domodedovo. Before the Sochi Olympics in 2014, the airport was rebuilt much: there are new terminals, modern reinforced runways, as well as the latest safety equipment at the airport.
A little history
Adler Airport was built in 1945,to protect the Black Sea coast during World War II. Terminal building and runways for conventional aircraft were built much later. Regular flights abroad began to start only in the late eighties. Since then, the planes fly from the "Sochi" airport in the Czech Republic, Slovakia and Hungary, and other European countries.
Services and shops
After the reconstruction of the terminal in front of the WinterOlympics Adler airport is not inferior in quality and quantity of services to their overseas brethren. Hour passengers can get online for free via wireless Wi-Fi, relaxing family before flying to the mother and child room, use the option of medical assistance and luggage storage. Manual "Sochi" Airport has also developed a range of services and passenger priority classes. At the airport terminals and offers visitors cafes, coffee shops and restaurants. In addition, the airport opened a post office, ATM work, and currency exchange.
How to get there?
The air terminal and the city close to the bus bound Adlerdirections: it is bus number 51, 130, 131, and the bus, at number 135, which goes to the Krasnaya Polyana ski resort high level. From the airport in Adler can be reached and to Sochi at speed "aeroexpress". The path to the city takes 50 minutes and the Adler - 15 minutes.
To arrive at the airport in Adler in the car, working around the clock free and paid parking areas with different types of billing.
Photos of Adler airport