Gelendzhik Airport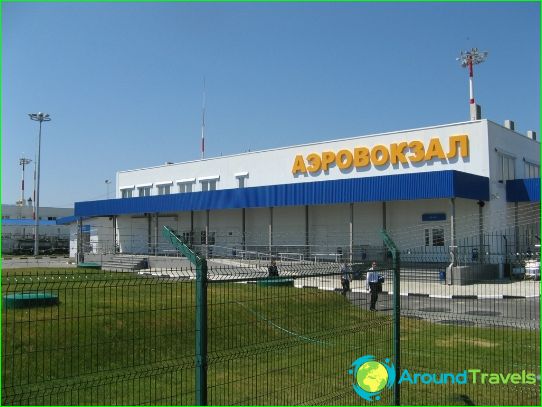 Gelendzhik Airport is located within the boundaries ofthe eponymous town on the west coast of Gelendzhik Bay, near Cape Slim. Its runway is covered with asphalt, is 3.1 kilometers away, allowing the airline to accept any type of aircraft.
The small airport terminal allowsserve 150 passengers per hour. This low to the resort town of bandwidth due to the weather conditions of Gelendzhik, here very often non-flying weather.
Gelendzhik Airport cooperates mainly withRussian "Aeroflot" airlines, UTair, Ural Airlines and others. In the summer of here leave daily flights to more than ten directions of Russian cities. It's not the biggest indicator for Gelendzhik airport. During the existence of the Soviet Union there were more than 34. But there were times when from Gelendzhik carried out only one flight per day.
History
The first civil air transport ofGelendzhik were carried by planes of small An-24 and An-26, and the runway is 1.5 km away. The airport serves local airline and union values. Gradually expanding and renewing fleet of cars, the airline increased the geography of flights and passenger traffic. However, by the end of the 90s, beginning of the 2000s, flying was done practically.
In 2010, after a substantial renovation,Airport resumed its work. May 29 at the updated WFP Gelendzhik airport landed the first flight from Moscow. Its new terminal with an area of ​​nearly 5000 square meters, designed for passenger traffic to 454 people per hour. Since the discovery of the airline has served about 800 thousand. Passengers, carrying with more than 10 thousand flights.
Tools and Services
Despite the fact that the airport in Gelendzhik until nowis still under renovation, there are all conditions for the comfort of passengers. Pay particular attention here refer to passengers with disabilities.
For Business Class passengers the airline provides increased comfort room, with the possibility to register and inspection of baggage without further formalities.
Transport
From the airport to the city of Gelendzhik establishedregular movement of buses and taxis. Many sanatoriums and rest homes provide your own transportation. In addition, the city offers its services to the taxi.
Photos of Gelendzhik airport