Where to eat in Gelendzhik?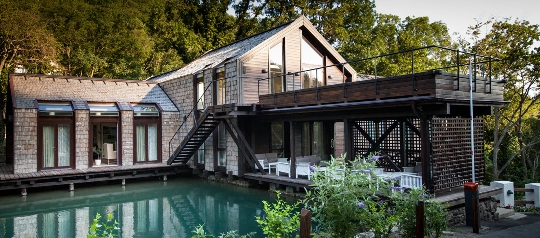 Do not know where to eat in Gelendzhik? This resort town will not have power problems - there are plenty of places to satisfy your hunger.
Where to eat in Gelendzhik inexpensive?
Inexpensive meal can be in snack bars and cafeterias. So, having gone, for example, in the dining room number 5 for a complete meal (soup, meat dish for the second, juice / tea) you will pay an average of 170-180 rubles (chicken burger costs 50 rubles, the meat in French - 85 rubles / 100 c, soup -. 35 rubles hodgepodge - 55 rubles, rolls and buns - 20-25 rubles).
Byutzhetno snack in the café, "Hello." It will please you low prices and large portions of food: pea soup costs 35 rubles, and Dressed Herring - 50 rubles.
Reasonable prices can be found in the cafe-pizzeria "Academy" - here you will be offered to taste the dishes of European and Italian cuisine (seafood, 20 kinds of pizza and other tasty dishes).
Where to eat in Gelendzhik tasty?
"Carriage Yard": This restaurant serves European and Caucasian dishes. Here you are waiting for delicious (chakapuli lamb, fish dishes, lamb buglama, Ajarian khachapuri, chkmeri, lobio in imertinski, saburani, chanakhi, a variety of salads and desserts), good service, live music.
"Paradise": This café serves serves Caucasian and European cuisine, live music, a variety of wines and cocktails. It is worth noting that the cafe has a summer terrace with a fountain, a hookah and large booths for privacy.
St. Michael: This restaurant specializes in Italian and French cuisine. In addition to culinary delights, restaurant can boast that there is a veranda and 2 lounges.
"Era": this cafe will please fans of various cuisines (here you can order dishes of Caucasian, European, Italian, Uzbek and Russian cuisine), as well as those who appreciate food places with a cozy atmosphere, quality service, reasonable prices.
"Trophy": This grill restaurant you will have the opportunity to try the game dishes and meat cooked in various ways, including on the grill, as well as enjoy dishes based on seafood. The interior of this institution, which plays a relaxed live music, reminiscent of English hunting lodge (the restaurant has an outdoor terrace, a hookah lounge, a cigar room, a banquet hall).
Gastronomic tours of Gelendzhik
As part of the gastronomic tour offers visit the winery, where you take a tour and organize tasting different varieties of wine (wine factory here can be purchased if desired).
Gelendzhik is possible not only to visit the safari park, dolphinarium, aquarium and a water park, a ride on the boat, but very delicious to eat.
Photo