Krasnodar for children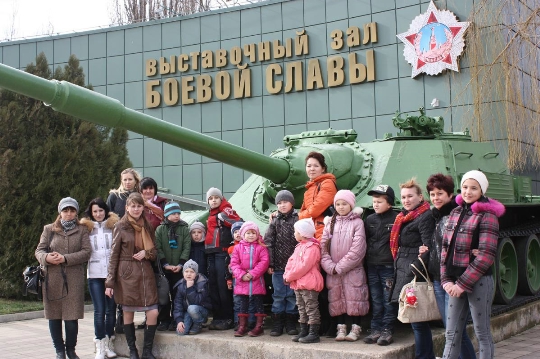 In Krasnodar, there are many places, visitwhich will bring a lot of excitement to your baby. Where to go with the child depends on their interests and preferences. You can rent bicycles or rollers and take a tour through the main street of Krasnodar, visit the many museums and exhibitions, concert halls, historical monuments, to choose the most interesting for the child entertainment.
Children's entertaining programs
Krasnodar - a city for children. We encourage you to visit the following child entertainment centers:
"Galaxy" - visiting this center will be the most interesting inquisitive children. Here the child can immerse themselves in the wild, visit the exhibition of exotic animals;
You can go skating at the entertainment "fly away" the center or at the Ice Palace ICE;
Children's center "Cosmic" - here the child can go on the rides, play video games, take part in animation programs;
"The Island" - will help you find activities for children of all ages.
What to look for children in Krasnodar
Take a walk in the park, in the city of more thanten. In the Park "Sunny Island" is a zoo. on the walk in the park will give your child an unforgettable experience, as you can meet birds, amphibians and small predators in the wild.
Do not be indifferent to the visitors 'Butterfly Garden' which presents all sorts of colors and varieties of butterflies, exotic plants, reptiles and birds.
Little visitors can watch films about the origin of the universe, to visit playgrounds and Aquarium at the Planetarium "Sphere".
The child will be interesting to go to the "Krasnodar State Circus", a puppet theater, Gorky's oldest park, Pervomayskiy park where there is a playground "Children's Town".
At Theater Square during the opening or closing of the season organize concerts. View presentation singing fountain with light and music at any summer day.
For a family holiday in the nature optimallyfit "Christmas Park", there is a specially equipped "Barbecue Park" as well as a playground for children, do not allow your child to be bored.
If a child is interested in technology, visit the park 30 - anniversary of the Victory, is a military history museum in its territory, and in the summer you can ride on the pleasure boats.
In Krasnodar, presented a varied choice of entertainment for children. Based on the interests of the child, you can pick up a visit to museums, parks, entertainment centers.
Photo