New Year in Sochi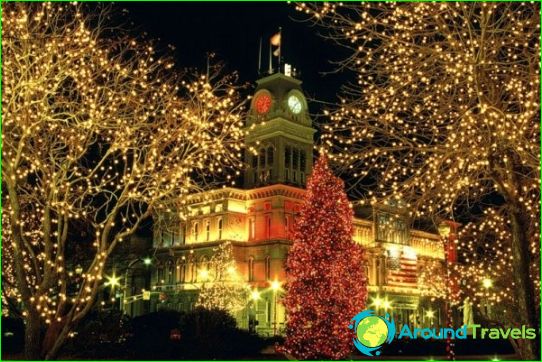 Do you want to celebrate the New Year under the palm trees, but youno time to design the passport or visa required? No problem, your option - New Year in Sochi, a city that rightly entered world history as a venue for one of the most memorable Olympics.
Out of time and season
By the status of the best in the country, the summer resort of Sochideservedly added definition - the elite winter. Now in the Olympic capital has all the opportunities to fully relax and New Year holidays. New hotels with the highest level of service, camping and guest houses, pensions and sanotorii, offers the city - a thousand well-appointed comfortable rooms of different levels and cost.
A big plus in favor of the winter holidaysnamely in Sochi - soft climatic conditions. In and around the city average January temperature rarely drops below 0, and therefore trips and excursions are especially pleasant. For those who as a Christmas tradition chose swimming, Sochi is ready to offer indoor swimming pool with heated sea water. The rest of the fans of active leisure resort offers its own ski slopes.
Oh, sports, you are the world!
The Olympic motto and with the end of the Games does notIt ceased to be relevant. The slopes and trails are maintained in perfect order, lifts operate smoothly and do not allow to arise queues, and the system of artificial snowmaking insure fans of winter sports even in the case of an abnormally warm winter.
For those who first tried his hand in the Redclearing work instructors and laid special "green" slopes for beginners. More advanced skiers can try their luck and dare to win the Olympic distance. Equipment rental is organized perfectly and all who are going to celebrate New Year in Sochi on the piste, will not have to carry around a bulky equipment.
Photos of New Year celebrations in Sochi