Sochi for children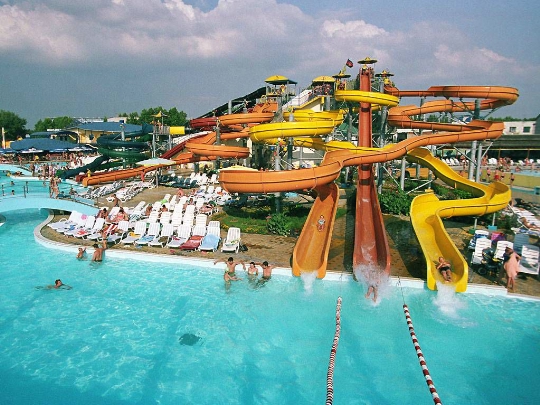 Sochi is a traditional place for rest Russians. Every year there are more places where you can go with children.
First of all children are interested in the water park. In Sochi there are several:
Aquapark "Mayak"
Waterpark "Amfibius"
Waterpark "AquaLoo"
Waterpark "Starfish"
Waterpark "Nautilus"
In all there are water parks slides, pools and cafes. Between them there are no special differences. Vacationers convenient to visit the water park, which is located closer to their place of rest.
Other traditional resting place - Dolphinarium. Dolphinarium in the park "Riviera" was opened relatively recently and read the largest in Russia. There you can see not only dolphins, but also seals and sea lions.
Another dolphinarium in Adler there. There is a seal albino. It is a rare red color.
The most popular are the parks of culture and rest, whereYou can take a break from the hot sun, take a stroll in the shade. In these parks are usually plenty of different entertainment for children. It also rides and rental of interesting toys. You can eat ice cream in the park and buy a balloon, which is loved by all the children.
There in Sochi and museums. They, too, can be visited in between a swim in the sea. In Sochi museum you can see the historical artifacts found during excavations in the region.
For lovers of animals in a zoo, and Sochiapery. In the zoo you can see the interesting animal liger - a cross between a lion and a tiger. A live different kinds of monkeys in the monkey nursery. They live in large cages at the Institute of Primatology.
Even in Sochi circus there. Sochi State Circus is near the Arboretum. The Circus held performances of the troupe, which is considered traditional. Submissions involving clowns, acrobats and animals.
Arboretum also possible to devote the time. There are a wide variety of plants.
Very interesting place - Taypark. Here, for the children to make a real jungle with lazilkami rope, bungee, rope ladders. This place is perfect for relaxation and for outdoor games and sports.
Seaquarium is also ideal for sharing with children holiday. "Secrets of the Ocean" - the aquarium, which has no analogues in Russia exposition and Sochi Discovery World is - the biggest in Russia oceanarium.
And of course we can not forget about Lunapark - an amusement park. There are different slides for children of all ages. Lots of attractions for kids and there is a place for easy walks with the stroller.
Photo