What to do in Sochi?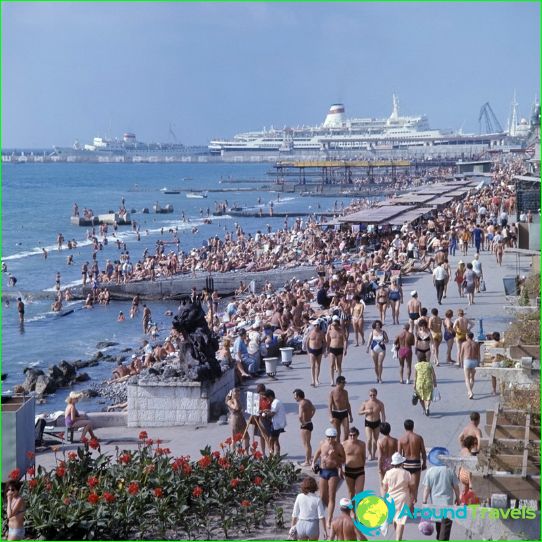 Sochi - a resort which is popular with tourists: there are excellent conditions for recreation, treatment and recuperation.
What to do in Sochi?
Set sail on a sea voyage on a catamaran, a motor or sailing boat;
Take a bath in Matsesta sources (Matsesta is the union sanatoriums);
Go on a ski vacation in the village of Krasnaya Polyana;
To go on a trip to the waterfalls Zmeykovskim.
Things to do in Sochi?
In Sochi there is a park-arboretum. By visiting it, you can see the plants that were brought from the botanical gardens of Europe, the Crimea, the Caucasus. The flat and the upper part of the arboretum are connected by a tunnel and the cable car. In the central part of the park is located on the type of Italian gardens (there are many architectural structures). The rest of the park resembles the English landscape park.
To prefer extreme sports can dorafting. Programs Rafting vary in level of difficulty: white-water rafting is available here even children (for them has developed special, no less interesting program than for adults).
In Sochi there is a plantation, where tea is grown, and thisIt means that you can take a tour of the tea houses: Here you will learn how to grow tea tree and how processed tea leaves. The teahouses guests are treated to tea and pies and jam, and the group "Rus" entertains all the folk songs.
In the vicinity of Sochi has a lot of beautiful mountainwaterfalls, rivers, lakes and gorges. All of these places of hiking trails on which you can go with a guide. For example, going to the 33 waterfalls, you can admire the water cascades and relict forest that surround the waterfalls. You can go to eco-travel tour and visit, such as caves, gorges and canyons, or have a picnic on the specially designated clearings, which are located in scenic locations.
you can go to any in search of fun outnumerous entertainment centers, where they play bowling, billiards, visit the cinema or a cafe and children can spend time in the gaming areas. In addition, you can go to the Singing Fountain, the Dolphinarium, park, water park, aquarium, museum, art gallery, circus, monkey nursery, children's entertainment center "Madagascar."
Fans of noisy nightlife can spend time in nightclubs, where there is a large dance floor, impressive special effects and high-quality music.
Arriving in Sochi, everyone will be able to relax at your leisure!
Photos you can go to Sochi