Volgograd Airport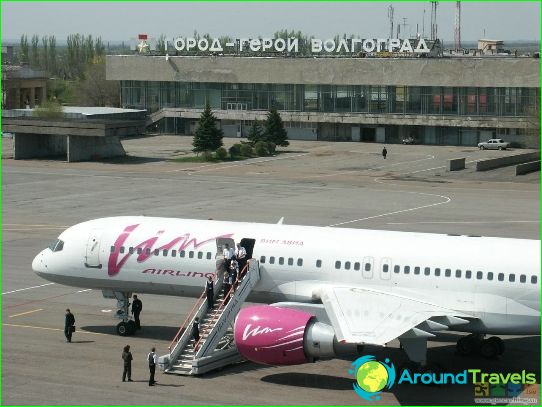 Volgograd International Airport is15 kilometers from the city, in an area called Gumrak. Volgograd Airport was built in 1954 on a former military airfield, which at the time of the Battle of Stalingrad was captured and was used by German troops. The structure of the airport complex consists of two buildings, each of which serves domestic and international airlines, respectively, as well as the building of the hotel for passengers who want to rest.
Airport Volgograd supports basic typesEuropean level of service. For the convenience of passengers working online registration option is available as well as a seamless connection to Wi-Fi network throughout the air port. In addition, several restaurants and coffee houses are open to visitors, where you can eat, tunes in flight.
The airport building is also located in VolgogradATMs of several banks, pharmacy and luggage storage, and on the first floor of a building located luggage packing item from a reputable company Pack & Fly.
For those who prefer the comfort and widerange of additional services in anticipation of landing the plane, the airport has several luxury rooms, free servicing business class passengers, holders of bonus gold cards, as well as economy class passengers, subject to payment of such services.
Post air gate of the city of VolgogradIt is only a car. Between the city and the airport shuttle buses under 6E number with departure every 15 minutes, and a final stop at the Avenue of Heroes. In addition to the bus connection to the city is performed several taxis at numbers 6, 6K, 16K and 80A. The plans of the development of railway communication with "Aeroexpress" trains. For those who do not wish to travel by public transport, at the airport car rental center is located, as well as the airport offers services to VIP-taxi "Bonjour." Those who arrived at the airport in Volgograd on private vehicles, offer their services to several paid parking lots with hourly and daily fee.
Photos Volgograd Airport