Children's camps in the Volgograd region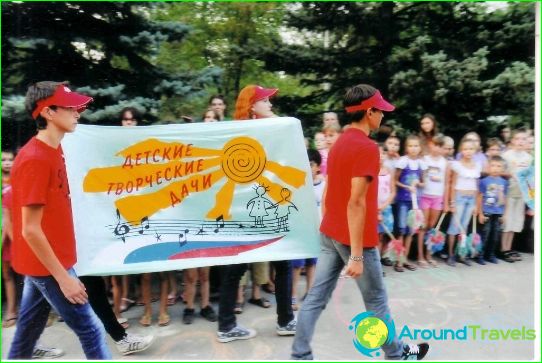 Volgograd region - the location of manyPopular camps for schoolchildren. Sphere of children's leisure is developing very quickly. Every year there are new in the field of children's camps and sanatoriums. Moderate continental climate of the Volgograd region causes little snow, cold winters and hot summers. It is located in the south-east of the Russian Plain and removed from the seas. In the small forest, but many rivers. Basic landscapes - it steppe and semi-deserts. The climate in the Volgograd region heterogeneous, it changes from northwest to southeast: increasing aridity and decreasing rainfall.
Children's camps in the Volgograd regionlocated mainly along the banks of rivers, landscaped and green areas. Summer in this region is the longest season of the year. The summer period is characterized by drought and heat. The abundance of sunny days - it is unlike many areas of the Volgograd region.
Features children's leisure in camps
Schoolchildren waiting for the numerous campsoperating under different programs. Children's camps offer to spend the school holidays with benefits for the mind and health. The comfortable facilities are located in different areas of the region. In the camps, children are guaranteed a full range of services for the busy summer holiday: fresh air, beautiful nature, fresh and healthy food, a lot of mobile and sports games, educational classes, a swimming pool. Every child is safe during all shifts. To do this in a fenced area there is round the clock security.
Counselors and teachers observe hygienerequirements and safety. In addition, each camp has a qualified physician who is watching the clock for children's health. In the price is usually included insurance. Improving children's camp in the Volgograd region are developing programs to develop the direction. These include creative and intellectual games, entertainment events, expanding horizons.
Some institutions offer a uniqueprogram for the development of leadership qualities. Games contribute to the growth of authority and self-students. The camp will be left unnoticed, no child. Immediately after the arrival of children end up in a world where there are rules and customs. Daily workshops are conducted for them, action games and sports activities in the open air. In the camps friendly atmosphere prevails, which is easy to adapt. Every day in the recreation camp begins with charging. Instructors and counselors carry out mobile activities and games:. Volleyball, football, tennis and other programs designed for the individual characteristics of each student.
Photos of children's camps in the Volgograd region