Rest in Astrakhan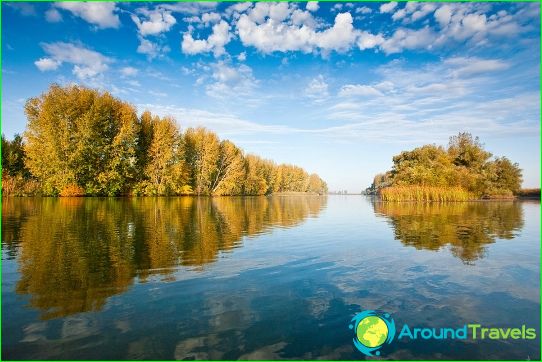 Rest in Astrakhan - an opportunity to get acquainted with the vibrant culture and history, enjoy the local beauty, diverse spend your vacation.
The main types of holiday in Astrakhan
Sightseeing: when meeting with the city to visit the many museums and theaters - Museum of Battle Glory, City History Museum, Astrakhan Drama Theatre, Youth Theatre. As part of the tour programs you will walk on the Central waterfront, which features various monuments and sculptures, you will see the Astrakhan Kremlin, Spaso-Preobrazhensky Monastery, the mansion of the merchant Gubin, the Cathedral of St. Vladimir, white and black mosque courtyard Demidov, visit the lotus fields.
Active: vacationers can ride on boats and catamarans. Especially popular are fishing tours to Astrakhan. Go fishing in the delta of the Volga, fishermen can catch a very big catch (sturgeon, bream, carp, catfish, perch, pike, sturgeon), especially in the spring and in July and October. For this purpose, can be placed on fishing bases near Astrakhan - be it individual houses or small hotels of different levels. All databases in addition to the conditions for fishing, you will be given the opportunity to play billiards, volleyball, table tennis, relax in the sauna, visit the restaurants. And in the summer for those wishing to organize underwater fishing, conducting training and equipping of fishermen necessary equipment for this extreme pastime.
Beach: Astrakhan you can relax by the river or lake. Pay attention to the Spit in the village Soviet (located near the city center): the beach and the river bottom - sand, in addition, there is a cafe, a grocery store, the conditions for beach activities. Since there is a strong current, it is specifically provided for safe bathing children "splash". And in the central city beach offers a snack in the café, rent a sun bed, go horseback riding on the beach area.
prices
The level of prices for tours to Astrakhan depends on the season. In general, low-cost holiday in Astrakhan: only in high season - summer, and in September-October, when many flock here to go fishing and hunting, the price of vouchers increased by an average of 15-25%. To save on holiday expenses can be, having arrived in Astrakhan in the spring, to explore all the local attractions.
On a note!
Gathering in Astrakhan, is to take acomfortable clothes and shoes, a few smart things for the evening out, repellent (if you decide to go fishing). If you are one of those who prefer the comfort of romance, you can stay in a tent on the banks of the river in one of the campsites.
In memory of the visit to Astrakhan, you can bring the ceramic figurines, whistles, wood products, fish.
Photos rest in Astrakhan