The airport in Girona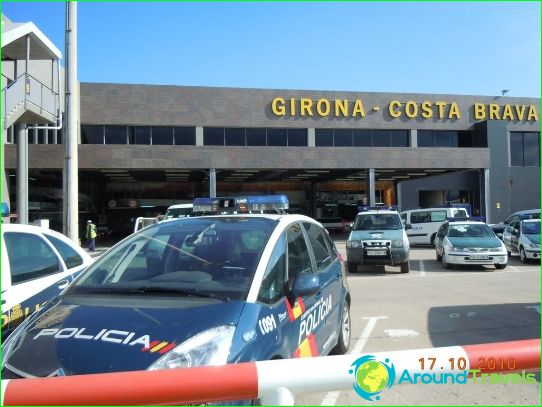 Girona Airport is about 12 km fromthe same city and 90 km from Barcelona. This international airport is often used by tourists as a transit point by traveling to Barcelona, ​​because here excellent transport links to the city.
The airport was opened in 1965, he was until 2000I had a large passenger flow. In 2000, a large European airline Ryanair, the budget airline that fly, made the airport one of the hubs. This allowed him to increase its passenger traffic by more than 10 times. In 2002, it serves more than 500 thousand passengers, and already by 2008 exceeded the barrier of 5.5 million.
Currently in Girona Airport takeseighth place in terms of activity among the country's airports. The airport is working with many airlines around the world, hence the flies to cities such as Moscow, Manchester, London, Paris, Glasgow and others.
services
Girona Airport offers a variety ofservices that are useful on the road. Cafes and restaurants offer their visitors the best and fresh food. A variety of shops will buy the necessary goods.
For passengers with children have a mother and child room.
Also at the airport operate bank branches, ATMs, post office, currency exchange, etc.
If necessary, you can contact the clinic or buy the necessary medicines in a pharmacy.
For Business Class passengers have a superior room. Also at the airport, you can access the Internet.
Transport
From the airport to Girona and other nearby towns can be reached in several ways.
From the airport, a bus regularly,which takes passengers to the bus station of Girona. Already there are routes to other cities - Barcelona, ​​Perpinyan etc. Also in the same city are regular buses from Ryanair's.
Also in Girona working w / d station, to which can also be reached by bus or taxi. From the train station every hour speed trains depart to the nearest city.
Photos Girona Airport