Airport in Alicante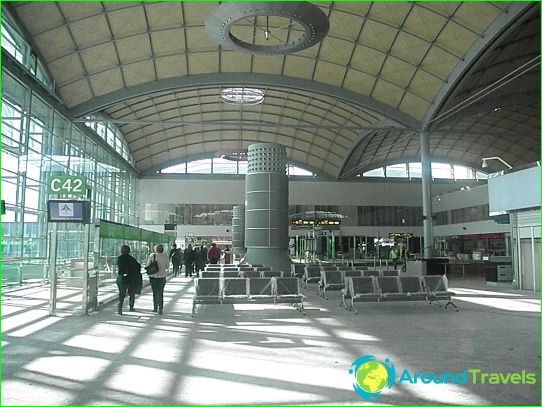 Alicante Airport is located about 10 kmin South-West direction from the Spanish province of the same name. The airport is a 6-line in terms of passengers per year, its passenger turnover is about 10 million a year.
Airport in Alicante collaborates with manyairlines, and accordingly carries out flights to a variety of directions. Ryanair large budget company makes a large number of flights to various European cities - Paris, London, Barcelona, ​​etc. Among Russian airlines that cooperate with the airport, it may be noted Aeroflot and Transaero.
Alicante Airport has one runway whose length is 3000 meters.
services
Alicante Airport is ready to offer itspassengers with all the necessary services on the road. For hungry passengers in the terminal are open for cafes and restaurants, which served the most delicious and fresh cuisine.
If necessary, you can visit the shops, for example, to buy souvenirs or other items before leaving.
In the area after passport control of passengers waiting for a convenient and comfortable waiting room. Also free, you can access the Internet via wireless Wi-Fi technology.
Of course, there are on the territory of such standard terminal services, such as mail, ATM, medical center for luggage storage, etc.
Transport
Alicante Airport is not so far fromcity, so get to it will not be easy. It is enough to take the bus route C-6, which will deliver passengers to the city in 30 minutes. His movement buses of the route start from 6:50 am and end at 23:00. Ticket price will be in the region of € 3. In addition, from the airport you can get to other nearby cities such as Murcia, Elche and others.
Another way to travel - a taxi. Taxi services are fixed rate - 25 euros during the day and 30 at night.
the company is also working at the airport, with car rental. Therefore, we can get to the desired point on their own.
Photos Alicante Airport