Where to go with children in Alicante?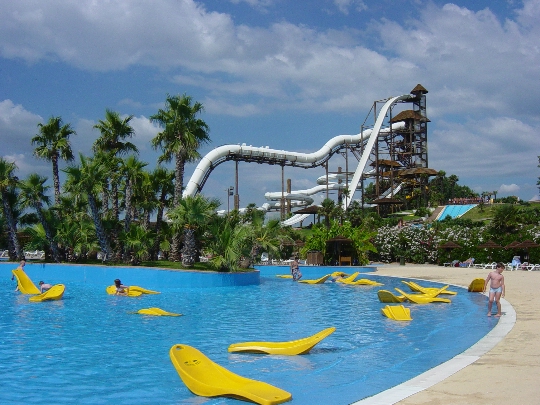 A wonderful place for families considered Alicante. You can find a lot of interest in the city and its surroundings.
The best places for entertainment
Popular theme parks is Terra Mitica. It is located in the center of Benidorm and has a reputation for the best place in the family entertainment province.
Another great theme park located inthe Santa Pola. It is spread over an area of ​​24 thousand square meters. m. On its territory operate all sorts of attractions for children of all ages. Entrance to the park is free, but access to the attractions you want to bracelet worth 15 euros for adults and 13 euros for children.
An exciting leisure offers to Aquopolis- The largest entertainment center in the south of the province of Alicante. Guests can also relax in the water park in Rojales Rojales. It is the second largest water park in the country. In Benidorm is the world's largest water park - Aqualandia. It contains a huge number of attractions.
With children it is recommended to visit the zoo TerraNatura in Benidorm. Its area is about 320 thousand square meters. km. It is divided into 4 areas: Europe, America, Asia and Pangaea, each of which represents a particular natural element. This park is home to over 1,500 species of animals.
The famous safari park region - Rio Safari Elche. On its territory grow a lot of palm trees and a variety of live animals. The park is open in every season. To see exotic animals and birds, go to Mundomar park located in Benidorm. There are sea lions, turtles, parrots, flamingos, penguins and others.
What are the must see attractions
Where to go with children in Alicante, was to restenjoyable and memorable? Go on a chocolate factory in the town of Villajoyosa. Chocolate Museum is located next to the plant, which makes excellent chocolate. You can see the process of making this delicacy and taste sweet masterpieces.
Another good place for children's leisure - Toy Museum, located in the town of Ibi. Its exposition consists of a huge variety of vintage toys.
With children, you can go to the archeologicalinteractive museum, St. Mary's Church, to visit the castle of Santa Barbara and other interesting places. If necessary, you can use the services of a guide, who will develop a fascinating guided tour of Alicante.
Photo