Barcelona for Children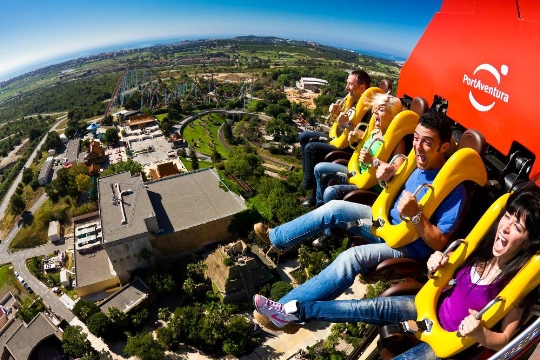 In the summer, at the height of beach season, travelers can be difficult at Barcelona, ​​especially when they are still small. Still, there are places that you can visit if you are in Barcelona in the summer.
First of all - it's beaches. There are many equipped beaches, where you can relax from the exhausting walks through the city. In the port you can take the boat and enjoy the view of the city from the water.
Nearby is the Barcelona Aquarium. It will appeal to all children. Here you can see large and small marine animals and fish. Yet there are sharks and penguins. Around the aquarium - plenty of shops and cafes.
Of course, in Barcelona there is a zoo. It occupies a large area and there is never a crush. In the zoo there is a huge playground and a dolphinarium. To get to the performance in the dolphinarium have to worry about it in advance, since one rarely conducted. Even here quietly strolling peacocks.
A great place for children - Park Horta. There is a large playground and a huge maze made from a bush. There can be a long walk, enjoying the shade. It is incredibly beautiful and this beauty can be admired from the terraces.
To introduce children to art, you can visitPark Guell. There are architectural buildings of Gaudi. And here is his famous bench, which grants wishes. And at the top of the park there are no buildings, but a lot of the tracks, which run about malyshnya happy.
And of course there are museums in Barcelona. Children, for example, will be interesting chocolate museum. It tells the story of his appearance and the way it changed the recipe. Nearby is a mammoth museum. He is so called, because here the exhibits brought from expeditions in the Arctic.
Amusement parks are also very interesting. The most famous park of Port Aventura is located outside the city. In the very same Barcelona Tibidabo amusement park there. This park more than a hundred years. And it has a vintage rides: roller coaster, Ferris wheel, carousel with horses. Yet there are mechanical toys, and it offers a magnificent view of the city.
On the mountain of Montjuic, you can ride on a cable car. There is a train and car. You can admire the port. Expensive mountain can be done on foot. Once on the mountain there are Spanish Village. It recreated the construction of various regions of Spain, and traditional crafts. And, of course, is selling souvenirs.
Photo