Excursions in Barcelona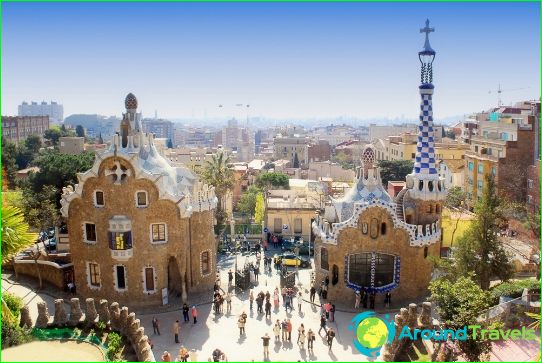 Every admirer of Spain wants to visitBarcelona, ​​because it is the city reflects the amazing facets of Spanish culture. Excursions in Barcelona allow to make a full impression of one of the best cities in Spain. However, create the perfect excursion?
Sightseeing tour
On the first day of arrival should be acquainted withBarcelona to see the most famous sights and visiting the best places. All sightseeing tours in Barcelona are different saturation. So, what options are open to tourists?
First of all, you should walk along the Ramblas and explore the Gothic Quarter. Barcelona These corners attract not only tourists but also many locals.
It is mandatory to includefamiliarity with the amazing creations Gaudí, namely the Palace Güell, Casa Vicens, Sagrada Familia, La Pedrera, Batllo, Parc Guell. These landmarks represent all facets of Barcelona unusual architecture. Sightseeing tour includes a walk on the Montjuic hill, offering amazing views of the city, the sea and the surrounding hills.
Popular excursions in Barcelona
Ancient and Medieval Barcelona. Take advantage of the opportunity to know the historical roots of Barcelona and the main events of her life. To do this, you need to visit the Gothic Quarter and the Royal Square, Las Ramblas, and see the many attractions, notably the Cathedral, the Basilica of Santa Maria del Mar, the bell tower of St. Agatha, the Picasso Museum, the Palace Hall.
Barcelona modernism. Would you like to see the masterpieces of modernist architecture? In this case, you should continue to see Barcelona. It is important to note that this excursion program also assumes familiarity with the works of Antonio Gaudi. The tour will be particularly interesting due to the inspection of the House of Music, the Hospital of the Holy Cross and Saint Paul, because the data are different attractions elaborate architectural elegance. You can be sure that Barcelona is really one of the best cities in the modern age.
Night Barcelona. Would you like to see the Barcelona night? In this case, you can go on a special tour that allows to witness the transformation of one of the best cities in the world that takes place every night. As far as looks great Temple of the Sagrada Familia, the National Palace, numerous avenues and squares! If desired, you can add a visit to tour the Palace Flamenco show with an unusual spectacle and Spanish dinner or a visit to the light and music show "Magic Fountains".
Barcelona
Photo Tour in Barcelona