Madrid - Spain's capital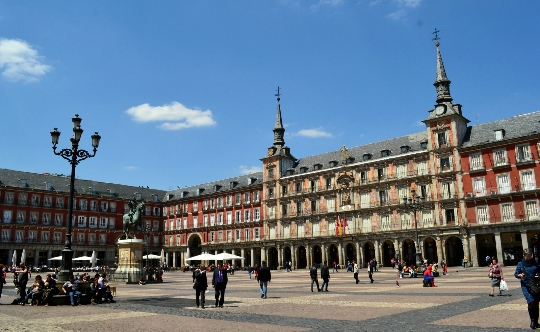 The capital of Spain, the city of Madrid has a longhistory and magnificent architecture. But this is not the only thing that is worth to visit the city. Beginning in March and ending October brave handsome bullfighters come to the fights with bulls, and December - the numerous festivals. Tourists expect a lot of nightlife, open the door after midnight. And if you prefer an active pastime, the slopes of the Sierra de Gvadarama offers.
City `s history
Once the capital of the country belonged to the militantCelts and called Mager. It was only after the Arabs conquered the country, the city was renamed Madzhirit or Madrid. The end of the 19th century was a turning point for him. It was at this time Charles III invited the architects to give the city more beautiful, the relevant status of species. Madrid began to grow rapidly, and soon turned into a city worthy of the title of European capital of the state.
His contribution to the modern look of the capital contributed andNapoleon, partially rebuilt the city on your own. Do not lag behind and following them the rulers, and to the beginning of the 20th century Madrid came close to its present architectural Art Nouveau style. A symbol of the capital has become a statue of "The Bear and the Strawberry Tree", which can be seen at the Puerta del Sol.
What you should definitely see?
Madrid, of course, great. But there are places that are definitely worth a visit. Deciding to make a sightseeing tour through the city, be sure to visit the Royal Palace. It was built in the 18th century and is located in a very beautiful place, surrounded by magnificent gardens of Campo del Moro. Here, directly in the park, there is the Museum of carriages. And you can inspect the crews, which belonged to royal families in different periods of government.
In the old part of the city is located eminentArt Triangle - the Prado, Reina Sofia Museum and the Thyssen-Bornemisza. Art Gallery of the Prado Museum has become a repository of paintings by such great artists like Velázquez, Cano, Murillo. Thyssen-Bornemisza Museum exhibits the largest private collection of paintings, and the Reina Sofia Museum you can admire the masterpieces of contemporary artists.
Of course, numerous gardens and parks, and other attractions are worth it to see them in person.
Photo