Areas of Valencia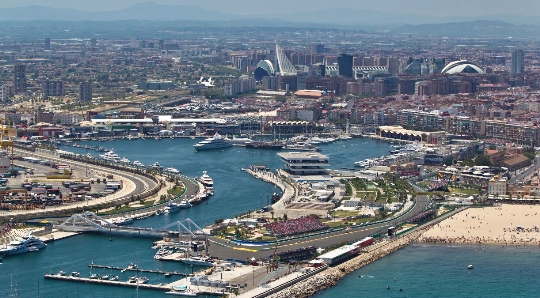 Areas of Valencia - Ciutat Vella, Extramurs,L'Eixample, Quatre Carreres, Benicalap, Poblats del Sud, La Saidia, Algiros, L'Olivereta, Poblats del Nord and other Total in Valencia 19 major areas, which are divided into smaller ones.
Name and description of the main areas
Ciutat Vella: travelers should visit the Museum of Ceramics and the Central market (it is possible to get interesting products and quality souvenirs), to explore the church of San Juan del Mercado (worth enjoy the interior decoration and beautiful frescoes), Cathedral (visitors will be able to admire the paintings of the Renaissance and several works of Goya), the gate Serranos (decorated with bas-reliefs, an interesting pattern and ornament; the gate of interest because it is with them, announce the start of the spring festival "Las Fallas") and gate Quart (presented in the form of two massive towers, on top of which there observation platforms), the government Palace (should be inspected painted ceilings, as well as the "Golden hall" and the "hall of the Cortes"), the building of the former "Silk Exchange" Llotja de la Seda (for inspection available trading hall, Main tower, Consular pavilion , courtyard, where the orange garden is broken).
Campanar: This green area is to look at the Valencia Zoo (his visit involves observation of the animals, and they are not kept in cages and aviaries) and relax in the park Kabesera (guests are invited to stand on a panoramic hill, take a leisurely stroll along any of its winding alleys, explore the pond in a rented boat, having the shape of a swan).
It is worth paying attention to the former River ValleyTuria - visit the Arts and Science City (a IMAX theater, a planetarium, a hall for laser shows, aquariums, science interactive museum), Botanical Garden (survey 3000 plant species + rest in the gazebo + walks for convenient paved paths), the Royal Gardens (apart trees and bushes, including rare species, there biosad with animals, the colonnade and the artificial lake on the background of which is to make a colorful photo) and the Museum of Fine Arts (recommended for visiting fans of El Greco works, Velasquez, Goya, Sorolla).
Where to stay tourists
An ideal location for travelersIt is the area of ​​Ciutat Vella - it is famous for a wide selection of hotels, bars and restaurants, and in addition, important sights are within walking distance from here.
Are you one of those who are not used to save on vacation? Look to the means of accommodation in the elite district of L'Eixample (all its sub-districts have no shortage of either in stores or in public transport or in food establishments).
Do you want to explore the city and treat yourself to a beachvacation? Note the area of ​​Las Arenas (famous beach, where travel is not only swimming, but also walk along the beach, and sit by the sea, in addition, there are often arranged beach sports competitions) - there, along the promenade, the hotel is located in different price ranges.
Photos of Valencia regions