How to fly from Valencia to Moscow?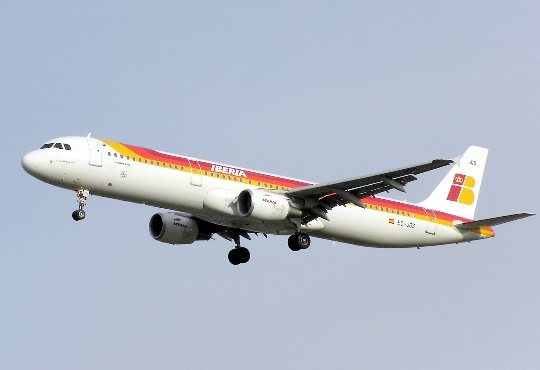 In Valencia, you can see the palace of the MarquisDos Aguas, watchtowers Serranos and the statue of Gulliver, admire the paintings of Goya and frescoes by Fernando de Llanos in La Seo Cathedral, a trip to the caves of San Jose, to spend time in the Biopark, the gardens Jardines deViveros and Alameda, the entertainment complex "Terra Mitica", night clubs "Guru", "Bananas", "Pasha"? And one of these days you fly home?
How to fly from Valencia to Moscow (direct flight)?
In Moscow, you fly so far for 4.5-5 hours, breaking the 3300 km. Thus, placing the responsibility for their flight to "S7 Airlines", take you to the "Domodedovo" for 5 hours.
Interested in airfare Valencia Moscow should know that it is around 17200-19500 rubles (tickets at a reduced price can be bought in the autumn).
Connection Flight Valencia Moscow
Flight can be made via Madrid, London,Frankfurt, Amsterdam and other cities. "Easy Jet" will prompt you to make a stop in London (airline trip is complete after 7.5 hours after take-off 1), "Vueling Airlines" - Palma de Mallorca (in "Domodedovo" you
will land in 11 hours), "Turkish Airlines"- Istanbul (homecoming takes 8:00), "Iberia" - in Madrid (this airline you return home for 6.5 hours), "TAROM" - in Bucharest (between flights you will be given a break 8.5 hours, and all the way to the house will last 15.5 hours), "Royal Air Maroc" - Casablanca (in "Sheremetyevo" you will be 31 hours, including on the dock will be spent around 19 hours).
Select airline
One of these carriers will offer youto board the Canadair 900, Avro RJ 100, Canadair 1000, a Boeing 737-800 airliner or another: "Aeroflot"; "S7 Airlines"; "Vueling Airlines"; "SmartWings".
Flight from Valencia to Moscow is carried outAirport Valencia Airport (VLC) - it and the central part of the city shares the 7 km (get in the bus number 150). Travelers can enjoy local and international cuisine at the food establishments located here (there is a cafe "Dehesa" and an ice cream parlor "Farggi"), a rest in the spacious lounges, get cosmetics, perfumes, food, drinks and other goods in the trade area, use ATM services, medical center, pharmacy, currency exchange service, luggage storage, conference room "Esteve", accommodating up to 80 people.
What to do in the way air travelers?
On board the aircraft should decide whom to givesouvenirs purchased in Valencia, in the form of porcelain, products from the Valencian crystal and colored glass, carpets, leather bags, clothing and footwear, jamon, nougat, cheese, olive oil and Spanish wine.
Photo