Valencia Suburbs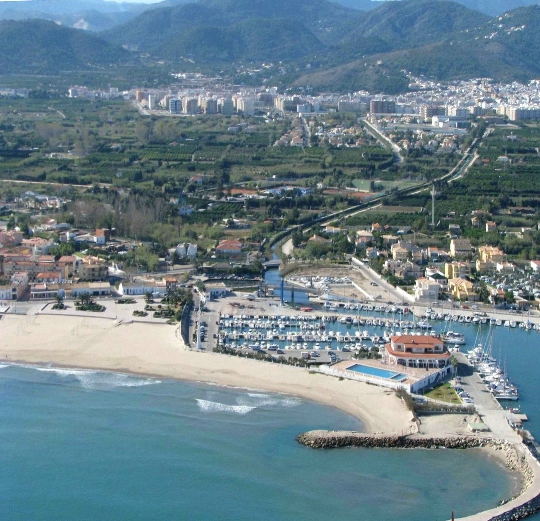 Spanish Valencia is rich in sightsand even its cathedral - special. It recognized by the Vatican, is kept relic of all time, the Holy Grail, and the bell tower is Migelette name and soars over the city, visible from any point. The suburbs of Valencia, opposite, quiet and beach, but also in those cute towns, there are many places worth visiting the curious traveler.
Affectionate Beach
That is called the Costa de Valencia andits inhabitants and guests numerous local resorts. Mountains and the sea - the main components of the natural landscape of the Valencia and local beaches are not just awarded the prestigious Certificate Blue Flag for cleanliness and a special relationship to the environment.
Among the beach resorts in the suburbs of Valencia, especially loved by tourists several cities:
Two dozen kilometers of beaches in Denia - ita great opportunity to choose the hotel and the beach on the soul, and the sun and the sea will still be shared by all and will seem generous in the warm and comfortable stay. The special feature of this resort suburb of Valencia - the abundance of fish restaurants right on the beach, all of which are working without respite skillful hands, the real masters of their craft. Taste the famous paella is the best in Denia. Inquisitive travelers town fascinating talk about his historical past, you just visit the local archaeological museum, admire the ancient masonry of the castle and take some panoramic photos at the foot of the windmill.
Oliva's beaches are not as crowded, but becauseunusually for lovers of secluded relaxation. The sandy bottom and shallow entrance to the sea attracted to the suburbs of Valencia and families with children. The resort infrastructure is designed to trifles, and many medieval attractions will allow to diversify beach vacation interesting walks. The most interesting building of the town - the castle of St. Anne of the XVII century, and the most interesting event - the festival in honor of the patron saint of the Blessed Virgin Olive Rebolettskoy. Early September - the time of fairs, tasting of new wine and folk festivals in traditional Spanish style.
Before Cullera is easily accessible by train. This suburb of Valencia is famous for clean beaches separated by rocky mountain spurs on the secluded bays. The swimming season starts in Cullera in early June and lasts until the end of October. Shelter mountains from the hot winds, this part of the Spanish Riviera, famous for its mild climate and its tourists often prefer older. Aquapolis water park in the suburbs of Valencia makes a pleasant and interesting vacation with children of all ages.
Photo