Metro Bilbao scheme, photos, description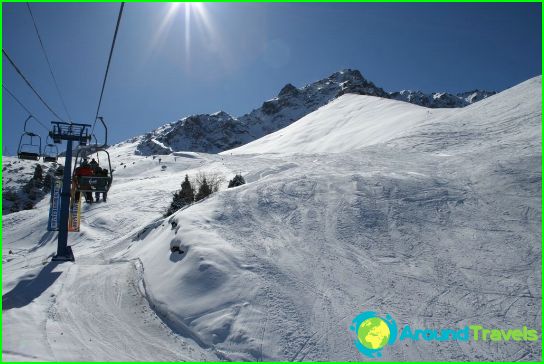 Driving Bilbao Metro
Metro Spanish city of Bilbao has been put in1995 operation in the year. It then opened its first line. Today, there are two complete route, the total length of over 43 kilometers of subway in this city. On the lines to enter, exit and transfer of passengers to 40 stations opened. Metro Bilbao annually carries not less than 87 million passengers.
Two branches in Bilbao Metro are markedcorresponding colors on the map-scheme of urban transport. The first route is marked in red. It runs through the whole of Bilbao from east to west and has 29 stations along the line. The second line has a black color scheme. The direction of its movement from the east to the town center coincides with the "red" and the branch 12 of the 21 stations of "black" line, you can make the transition to the line number 1. In the city center branch 2 goes to the south and then going again in a westerly direction. Thus Bilbao metro lines scheme resembles the letter Y, lying horizontally. In 2008, work began on the construction of the third metro line, which will link the city with the airport of Bilbao.
Metropolitan Bilbao is famous for its special design and architectural design of stations lobbies. The project worked famous architect Norman Foster.
Hours Metro Bilbao
Bilbao Metro operates from 6.30 am to midnight. Intervals of trains on the routes depend on the zone in which the station is located or part of the way. In total, there are three subway area, formed in view of passenger traffic. During business hours, the frequency of trains can be up to 10 minutes in the least loaded zone C and not exceed two minutes in the most popular zone A. Zone B - average attendance areas Bilbao Metro, and the interval of trains in her everyday life does not exceed five minutes. On weekends and holidays we have to wait for the train 5, 10 and 20 minutes in zones A, B, and C, respectively.
Tickets for the Bilbao Metro
Photos Bilbao Metro