Prices in Spain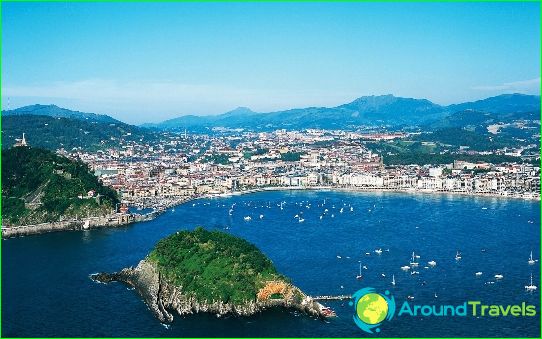 Prices in Spain is slightly higher than in Portugal and are practically on the same level as that in Greece.
It is worth noting that the prices vary depending on the city visits (in Madrid prices are higher than in other cities) and season (the value of recreation in the "high" season above).
Shopping and souvenirs
The most popular place for shopping - Barcelona: it will give you a nice price on the clothes of famous brands.
The clothes of famous Italian and other foreign brands (Lacoste, Versace, Burberry) to be found in the boutiques of local shopping centers and outlet shopping.
Prices in the Spanish stores lower than in Moscow, especially if you visit them in the season of sales (January-February, July-August).
From Spain should bring:
- Porcelain figurines, figurines of bulls, Spanish castanets and fans, glass products;
- Leather goods, clothing and footwear brands, accessories, cosmetics, jewelry with pearls;
- Olive oil, spices, ham, chocolate, candied violets, Spanish wine (1 liter of wine costs about 12-18 euros).
In Spain you can buy mink coats or Pestsovoye - their prices here start at 500 euros.
Excursions
If you decide to go to museums without a guide, you'll pay an entrance fee of 7-10 euros, the entrance to churches and temples - 3-5 euros, and enjoy the view of the Spanish dance, you will be able to at least 30 euros.
On a tour of Barcelona, ​​you canto go on a small car Goukar (2-seater 3-wheeled car with a GPS-navigator): wherever you passed, it will notify you of where you are and where to turn to see the next point of interest.
The approximate cost of the tour - 15 euros.
Entertainment
The whole family should go to the zoo a unique "bio-park of Valencia" - there is no cell, so the animals roam freely in the park, allowing visitors to interact with them and photograph them.
Approximate cost per adult - 20 euro, and children - 15 euro.
Transport
Travel by public transport will cost youabout 1-2 euros (buses run between 06:00 and 24:00 with an interval of 10-15 minutes). And for a rental car will give you at least 140 euros for 3 days or 215 euros - for 5 days.
If you decide to get acquainted with the Spanish cities ontour bus, then (you can go out to see the sights, and then go on sitting on another bus from the same company of these buses) for a whole day trip will give you about 23 euros.
Daily expenses on vacation in Spain depend on theYour budget: if you live in a cheap hotel or hostel, eating in cheap restaurants and establishments to fast food, travel by public transport, you will be able to meet the 40-50 euro. But the most optimal budget - it is 100-150 euros per day for 1 person (for the money you can afford to eat a delicious meal in a decent cafe, sightseeing and staying in a hotel).
Photo