Trip to Spain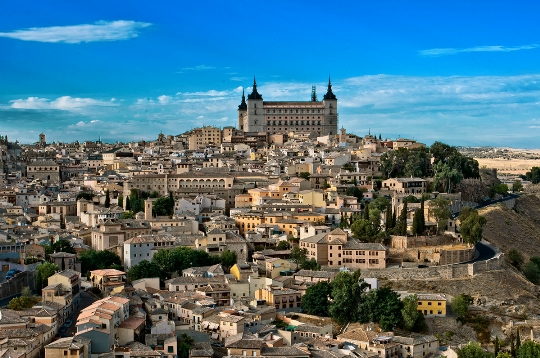 The trip to Spain - a wonderful journey that allows you to harmoniously combine a beach holiday and trips to local attractions.
Public transport
This category is represented by several species: the metro; Taxi; buses; trains. The schedule is strictly adhered to.
The most convenient way to navigate through urban areas,using the metro. However, there is only in Barcelona and Madrid. For directions you can buy tickets, designed for use within a few days. Any travel that allow to travel on any type of public transport.
On line buses leave at 6.30 am and end at 23.30 the movement. Standby time is approximately 15 minutes. There are night bus service to Madrid and Barcelona. Take the bus, you can not just stop. Drivers pick up and just voting people. The price of travel is fixed and does not depend on the distance.
Taxi
A taxi ride is relatively inexpensive. To distinguish from the normal taxi cars can be on the light panel on the roof, and green light, which reports that the machine is free.
The machine can take in the parking lot or just catchon the street. Fares are metered, but at night, and weekend rate usually increases. Baggage will have to pay separately. If you plan a long trip, then the price, it is best to discuss in advance.
intercity
In long-distance trips go wellequipped buses, and so too tiring trip did not seem to. Bus station in almost all cities of the country. Serve passengers and private carriers.
In distant crossings provided mandatorystopping in towns, so that people can relax and have a snack. But late to the scheduled time of departure is not necessary, because the wait pripozdal passengers are not all drivers.
You can buy tickets at the station, but it is best to book in advance.
Flights
Airports in almost every city of the country. The main local airline company is Iberia.
Railway transport
Trains are different categories and types include:
Ave - luxury speed;
Talgo - just speed;
Expresso - passenger;
Tranvia - suburban trains.
Besides the usual trains ply on the roads of tourist-excursion compositions. Buy Tickets may be in one of two classes. It also provides a number of benefits.
Photo