Holidays in Spain in January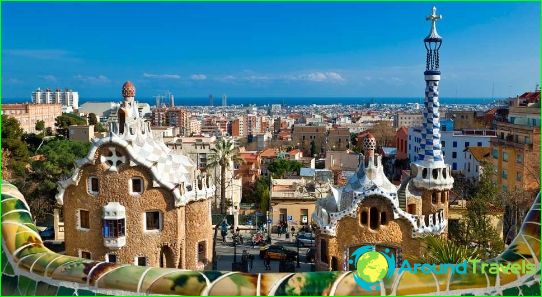 Spain in January attracts pleasant weather,which at the same time it does not have a beach holiday. Guided tours will be filled with exploring the many attractions and different national traditions.
Weather in Spain in January
As of January accounted lowest temperature indicators, but Spain does not allow visitors to feel the real Russian winter.
You are the heat-loving tourist? In this case, southern Spain is perfect for you, because this is where the subtropical climate reigns. Andalusia, which includes the Costa del Sol, Costa de la Luz, Costa Almeria, attracts temperature + 8-16C. Despite the abundant rainfall, you can be happy and sunny days. It is important to note that the least rainfall in the Costa Almeria.
Eastern Spain also attracts the warm weather. Costa Blanca, Alicante, Malaga will be pleased with the high temperatures and a significant number of dry days.
On the Costa Brava temperature ranges from + 4-12C, on the Costa Dorada + 6-13C.
In Madrid, the Spanish capital, in the afternoon can be + 10C,but the night air cooled to 0-2C. Precipitation falls have less, but the high level of humidity persists. Besides, walks in Madrid hampered by strong winds.
Visit northwestern Spain is not very pleasant in January. For example, in La Coruña can be about 20 rainy days.
Holidays and Festivals in Spain in January
The most striking event of January can be calledEpiphany, which falls on 6 numbers. Celebrations will start on 5 January. In this holiday we decided to hold a solemn procession led by the three wise men, who handed the nice gifts for children.
on January 17 in Barcelona held a festival in honor of St. Anthony. In Spain, in January as the festival of flamenco De Cajon.
Jan. 20 is the day of drummers Tamborrada deSan Sebastian. This festival is famous for its wonderful traditions. At midnight on the nineteenth of January at the Constitution Square in San Sebastian raised the flag, and the musicians begin to execute the march, and then - other compositions. During the day, the city streets are moving solemn procession in which the participants are dressed in festive national dress and playing the drums or barrels. All the participants were accompanied by a brass band. On the morning of January 20 held a children's parade. On this day in City Hall presents awards honorary citizens and businesses better. At midnight on the Constitution Square once again all gather to hear the sounds of drum marches and lower the flag. This holiday comes to an end until next year.
Holidays in Spain in January - it is an opportunity to witness the colorful celebrations and festivals!
Photos holidays in Spain