How to fly from Los Angeles to Moscow?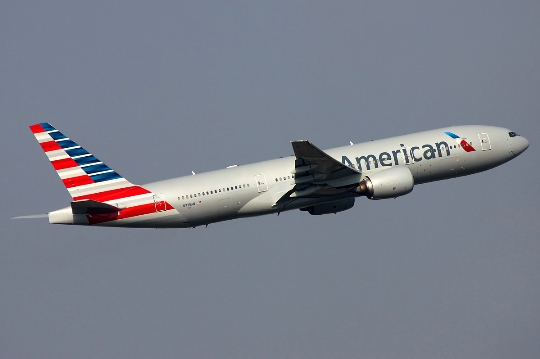 In Los Angeles, you could spend your time onManhattan Beach, walk along the Walk of Fame and Griffith Park, visit the Museum of Modern Art, see the skyscraper Million Dollar Building, to look into the Guinness World Records Museum, studio complexes "Universal" and "Warner Brothers", have fun in the amusement park "Universal Studios Hollywood "? And now you is important to know how many hours you will return to Moscow?
How to fly from Los Angeles to Moscow on a direct flight?
The flight from the US metropolis in the direction of the Russian capital (they are separated by 9800 km) lasts 12.5-13 hours.
Purchase tickets on the direction you are interested will be able to at least 25,000 rubles (the price can be expected in September, August and April).
Flight Los Angeles - Moscow with transfers
If you plan to use connecting flights, offers fly via New York, Chicago, Frankfurt, London or other cities (flights with transfers last 15-37 hours).
If you fly by transplanting in Düsseldorf ( "AirBerlin "), then you come back home after 21 hours in New York (" Aeroflot ") - after 16.5 hours in Chicago and Warsaw (" LOT Polish Airlines ") - after 18 hours in New York and Dusseldorf ( "American Airlines") - nearly 22 hours in London ( "British Airlines") - by 15.5 hours in Washington and Copenhagen ( "Sas") - after 20 hours in Paris ( "Air France") - nearly 16 hours in Rome ( "Alitalia") - after 17 hours, in Zurich ( "Swiss") - almost 20 hours later, in Frankfurt and Vienna-Maite ( "United Airlines") - by 20.5 hours .
Select airline
Flight from Los Angeles to Moscow engagedsuch carriers (with them you will fly on AirbusA 340-600, Boeing 757-200, AirbusA 330-300, Boeing 777-200 aircraft, and other), as: "Transaero"; "Delta Airlines"; "Virgin Atlantic"; "Finnair", "Lufthansa", "Brussels Airlines" and others.
Check-in Los Angeles - Moscowcarried out at the airport in Los Angeles, LAX (to move a special shuttle-bass provided between the terminals). Here, before the departure of the road you will be offered to spend time in the waiting room (equipped with free Wi-Fi, luggage storage, ATM, currency exchange, shops, stalls with fresh media, and souvenirs). And for young travelers here a playroom.
What to do in an airplane?
In the course of a fairly long air flightyou will be able to sleep, read a book or magazine, and think who bestow gifts purchased in LA: souvenirs with the image of the American flag, amulets and talismans, created by American Indians, souvenir statuettes Oscar T-shirts with "Hollywood" sign, clothing made of denim and vintage style.
Photo