What to do in Los Angeles?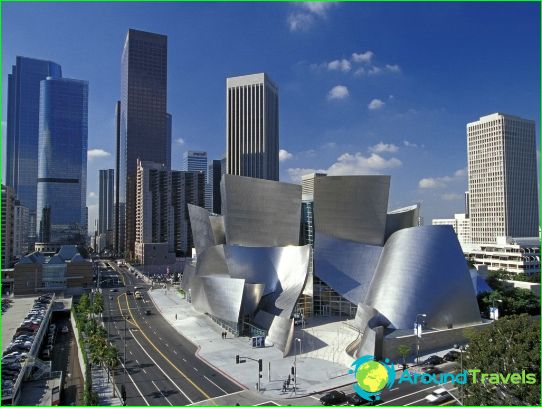 Los Angeles is the largest city in the United States, which is called the "City of Angels": it is famous for a huge number of areas where there is a lot of interesting things.
What to do in Los Angeles?
See the famous Hollywood;
Climb to the roof of Griffith Observatory and admire the panorama opening here at Los Angeles (and you can visit the museum in the very observatories dedicated to the theme of space, as well as a planetarium);
Walk through the Santa Monica Pier: here you can buy souvenirs, a ride on the carousel in Pacific Park, and down from the pier, you can get to the beach;
See how to make films in the film studio Paramount Pictures (the film studio is located next to the cemetery where buried famous directors, producers and actors).
Things to do in Los Angeles?
To get acquainted with Los Angeles, you need towalk around the city and see the local skyscrapers, take a trip to Beverly Hills, take a walk on Wilshire Boulevard, sunbathe on the beaches of Venice Beach, Malibu, Long Beach.
If desired, you can go on a sightseeingtour of the city, thanks to which you will be able to visit the "Olver Street" (Historical Reserve), Hollywood Walk of Stars, Chinese Theater, Highland entertainment center. Joining the tour "5 cities in the Greater Los Angeles", you will be able to visit the same places that offer the previous round, and still on the expensive Rodeo Drive with luxury cars and exclusive boutiques and Santa Monica with its white sand beaches.
On the beach Beach Volleyball is to go bywho wants to participate in sports competitions and tournaments in beach volleyball. For jogging is best suited Beach Manhattan Beach, couples can go to the beach of El Matador, and escape from the city, you can at Paradise Cove beach (like here and married couples with children).
Fans of nightlife can have fun at the Circus nightclub (there are the well-known DJs) and Mood (the club will appeal to fans of rap and R & B).
Arriving in Los Angeles on shopping can stroll through the Market The Original Farmers Market, a shopping center The Grove, Olvera Street, with its boutiques and souvenir shops.
Since Los Angeles is a major concert and exhibition centers in the US, you should visit the Museum of modern art, the Regional Museum of Los Angeles County, Skirboll cultural center.
Holidays in Los Angeles will give you a picturesque beaches, trendy nightclubs, elite casinos and restaurants, shops and entertainment centers.
Photos you can go to Los Angeles