Where to eat in LA?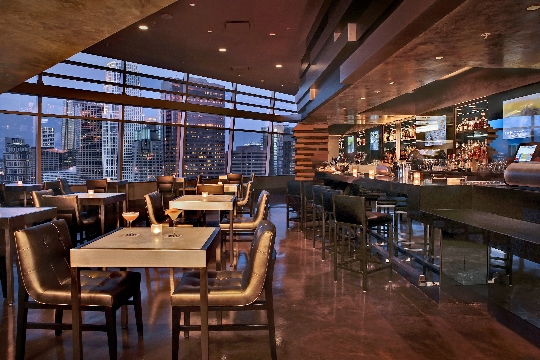 Do not know where to eat in LA? It offers approximately 8,500 catering establishments as expensive, and relatively cheap, specializing in different cuisines.
Where to eat in Los Angeles cheap?
Inexpensive meal can be looked into "In-N-OutBurger "- in addition to the tasty burgers, then you can order a hot If you -. A lover of pizza, go to the" The Pizza Studio "- here you can enjoy various kinds of dishes, including rosemary and herbs Regular pizza with mozzarella, olives,. pepperoni, red peppers, arugula and onions can be purchased for $ 6. and if you want to cook, you can ask to cook a pizza with the ingredients that you choose at its discretion (which will cost $ 8). visiting "Guisados", you can feast on homemade tortillas, delicious tacos ($ 2.5), chicken breast with spicy tomato sauce If your goal -. a quick and inexpensive meal, you can do so by visiting the food courts, public at large shopping centers.
Where to eat in Los Angeles tasty?
Boa Steakhouse: despite the fact that here quite often zahazhivayut stars such as Jennifer Lopez and Robert Downey, Jr., then a fairly reasonable prices: for meat with vegetables, you pay $ 20-25, and salad Boa Chop Chop provolonskim with cheese and artichokes - 12- $ 15.
San Antonio Winery: in this restaurant menu includes Italian dishes - here it is worth to try the ravioli and various pastas, succulent salads, meat or fish on the grill, homemade desserts and wines (interior of the restaurant is decorated with old barrels of mahogany).
The Ivy: can be ordered white fish (fillet) steaks, giant shrimp, mussels and scallops, risotto with fresh seafood at the restaurant, tuna tartare, lobster ravioli with rose sauce.
Katsu-Ya: the menu of this Japanese restaurant you will find delicious dishes such as rolls made of crab meat and sashimi of white tuna.
Nickel Diner: this place - the perfect choice for those looking for the perfect place to come for a delicious breakfast, lunch and dinner. Here you will be able to enjoy homemade cakes with various fillings, donuts, bacon, fried onion rings ...
Gastronomic tours of Los Angeles
On the gastronomic excursions in Los Angelesaccompanying guide takes you through the different restaurants, where you will be offered to taste national dishes and other cuisines. By taking part in a culinary master class, you will reveal the secret of making the Californian cuisine, but also learn to prepare for a dinner party menu.
If you like partying and amaze your friends, you can go to the master class where you will learn to mix cocktails, as well as select wines to various dishes.
The Los Angeles offers luxurious boutiques, luxury hotels, upscale restaurants.
Photo