Zoo in Los Angeles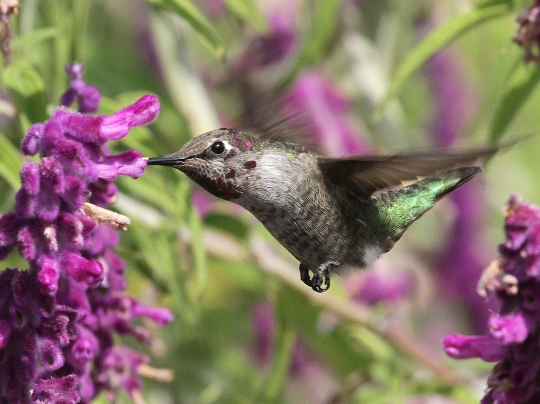 One of the largest zoological parks in the United States,Los Angeles was founded in 1966 and today occupies more than 50 hectares. The Los Angeles Zoo is home to more than 1,000 animals representing two hundred and fifty different species. The most popular stands and exposition park - Reserve gorillas, forest elephants and red apes of Asia.
Los Angeles Zoo and Botanical Gardens
In 2002, the park appearedBotanical Gardens, and the official name of the Los Angeles Zoo now looks that way. The flora of the planet represented here is very impressive - more than 7,400 plants 800 species delight the eye of the park visitors.
The most impressive zoological park complexCalifornia, Elephants Asian Pavilion came here in 2010. Its equipment has been spent more than 40 million. $. The exposition not only demonstrates the customs and habits of elephants, but also tells visitors about their role in the economy and the national economy of the Southeast Asian countries.
Pride and Achievements
The organizers of the Los Angeles Zoo are proudmany pavilions. For example, in the aviary, which recreated the climate of the island of Borneo, home to orangutans, and the exposition "The tropical forests of South America" ​​offers to get acquainted with the wildlife of Patagonia and Mexico.
Daily, except Tuesday, at 11.30 and 15.30 runs the show "World of birds" in the park, showing visitors the rare and endangered birds.
Young visitors with delight playing with pets ranch Muriel in the park.
How to get there?
Address Zoo - 5333, Zoo Dr, Los Angeles, CA90027. You can get here by car or by public transport. In the first case, you should use the navigator, so as not to get lost in the complicated schemes of road junctions of the metropolis. Public transport - a bus route 96, which starts in Burbank. At the subway station Downtpwn Burbank Free parking is available, where you can leave the car.
Helpful information
Watch zoo work unchanged throughout the year: it is open from 10.00 to 17.00. The only outlet - Christmas Day December 25th.
Price of tickets depends on the age of the visitor:
Kids under 2 years old are entitled to free admission.
Tickets for children from 2 to 12 years will cost $ 15.
Adult tickets for people from 12 to 62 years will cost $ 20.
Visitors over 62 years will have to pay an entrance fee $ 17.
Services and contacts
Official website of the Los Angeles Zoo - www.lazoo.org. Also useful information regarding the prices and the upcoming events, the site has a lot of professional photos of animals.
Tourists can take advantage ofsafari tram, which makes six stops in different parts of the park. Price per adult $ 4, children - $ 2. The ticket is valid for the whole day and allows you to reach the right place to sit in any number of times the tram.
Phone 323 644 4200.
Photos of the Los Angeles Zoo