Miami Airport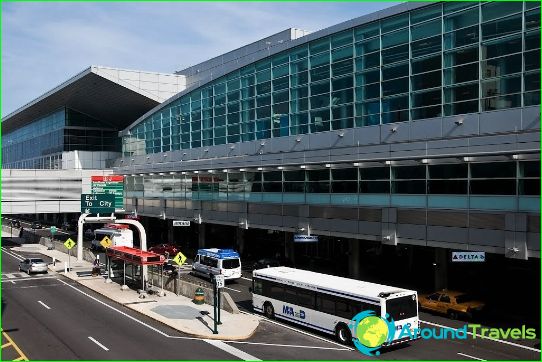 Airport in Miami - one of the largest sites,linking the United States and Latin America. Its passenger traffic is more than thirty-three million passengers a year, is the third in the world figure for airport capacity. The airline is located in thirteen kilometers to the north-west of downtown Miami, surrounded by Haylea cities, dorado Miami Spings, and has four runways stretching for about four kilometers.
In 2010, the airport ranked first in the United States in terms of international traffic. Its passenger traffic reached more than 35 million people.
It is one of the largest airports in the stateFlorida. Here deployed six airlines in Europe. And all airline served twenty-five airlines in the world, including Air Florida, United Airlines, Eastern Air Lines and other known carriers.
Tools and Services
Despite the large amount of space, in the Miami airport has a fairly simple navigation scheme that definitely indicates the place of location of the health center, shops, cafes, hairdressers.
It seems that here will find all of the interests of tourists. For religious people there is a small chapel for aesthetes - art gallery, for business - conference room and meeting room.
There is also information desks for tourists, wheremake translation of texts in written or oral form into different languages. While waiting for the flight, you can use the spa salon, dine in the restaurant, just to spend time in the comfortable lounge or Internet cafe. Provided car rental.
Transport
From the airport to your destination in Miami, or other cities can be reached by bus, train, and use the services of local taxi.
Bus parking is located on the ground floorE-terminal. In Miami, the center of a regular shuttle bus number 7, 37, 57, 133 and 236, the ticket costs $ 2. You can purchase it from the driver or at the kiosk in the parking lot. Travel time - an average of 35 - 40 minutes.
From the airport to the railway passenger station take the free shuttle bus. There are three railway lines in different directions.
The fare for a taxi will be a little more than twenty dollars. Journey time 20 - 25 minutes. Also taxi operates car rental, rental cost depends on the time of operation of the car.
Photos Miami Airport