Areas of New York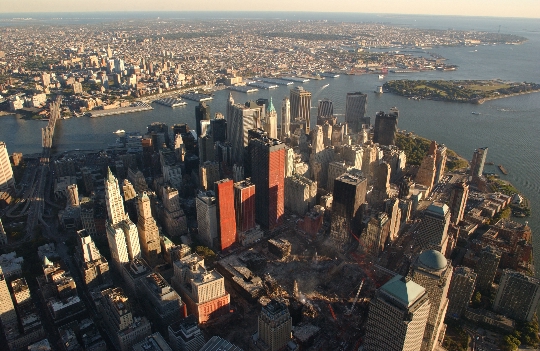 Areas of New York - it's almost certainthe city with its own history and characteristics. Travelers are useful to know that the city is not only the municipalities are marked on the map, but also conventional areas (the place of settlement of ethnic or social groups of residents).
Names and descriptions of New York City
Manhattan: the area is divided into several blocks, which include Downtown (quarter is characterized by the absence of geometrically regular streets plan - they do not have numbers, but their own names), Midtown (fame brought him the highest skyscrapers), Chinatown (this quarter is famous Chinese restaurants and theaters; it should not miss the attention during the celebration of the Chinese New year, when there's cheerful carnival submission), Little Italy (in local shops and restaurants you can buy olive oil, cheese, ham, Italian sausage, and yet every year there are held St. Anthony festivals St. Januarius, which is to get involved and make a colorful photo), Greenwich Village (in this respectable area centered theaters and exhibition spaces in the open air).
Bronx: do not stop to rest in the area, and even more so, to walk through it at night because of the high level of crime tourists.
Brooklyn, famous for its old houses and churches, but because of the relatively affordable prices for housing in the area is home to many immigrants.
Queens (airport location of La Guardia andJohn Kennedy): includes the planned residential areas (townships) with residential areas, park areas and gardens. If we talk about conditional areas of Queens, then, for example, Astoria inhabited by Greek immigrants, and Jamaica - blacks.
Staten Island (located on the sameisland to the area can be reached via the Verrazano bridge or ferry) offers guests a sports complexes, explore cultural and historical monuments, as well as attend the cultural events.
Attractions of the main areas
Manhattan is to walk on Broadway (alongthis street are theaters, shopping malls, cafes and restaurants) and Walt Street (place of concentration of stock exchanges and banks), explore St Paul's church and the house Gray-si.
The day recreation program in the Bronx should include a visit to the park Bronx Zoo, Botanical Gardens, the stadium "Yankees" and walking down the street Ford Road and Harlem River waterfront.
On tours in Brooklyn offers to visitGreenwood Cemetery at (looks almost like a park) and in Prospect Park. A stroll to the south of Brooklyn, you will find yourself in the neighborhood of Coney Island - there you will have to wait for the beach and amusement park.
A noteworthy in Queens Tennis ClubWest Side Park Flushing Meadows Corona (Here are buried 5,000 years of the capsule; a museum of art Queens Theatre, Science Hall of New York, zoo), Church of St. George Bone house, Unisphere's Globe (height - 12 floors).
Where to stay for tourists?
Most tourists will find the hotel in the center ofManhattan (box 3 and 7 Avenue). Theatre fans can be advised to stay in hotels located on Broadway between 42nd and 57th streets. Travelers who appreciate comfort and want to stay for a reasonable price, you should look at the Murray Hill neighborhood.
Photos of New York City