Vehicles in New York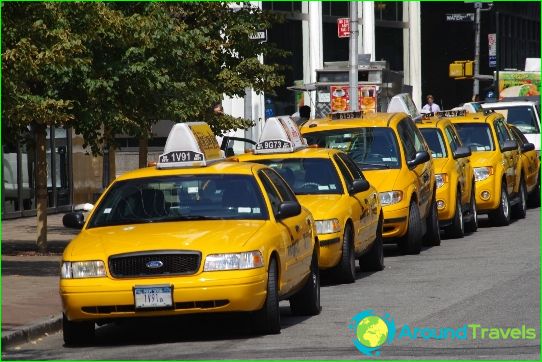 Metropolitan Transportation Management (AIT) - is the brain, which leads a huge army vehicles, day and night cruising in the famous metropolis of the world.
Public transportation in New York City presented: trains (including underground); buses; the famous yellow taxis; ferries. Apart from these, you can find bicycles, luxury limousines, rental cars are affordable, comfortable to explore the city and its attractions.
The most famous subway
Subway, located in New York, is the oldest in the Americas and one of the most extensive among similar types of transport in the world.
Some of the city's subway lines incertain areas overlap, but may differ in the number of stops, a trip to one of the lines planted-take passengers only at junctions. The complexity of the scheme may even confuse the residents of the city, not to mention tourists. In addition, Metro is quite dirty, can sometimes be seen crawling out of dark rat-conditioning system works specifically. In the summer, it is very stuffy, the intervals between trains during the night may be increased to 30 minutes.
New York Public
This definition is quite possible to assigncity ​​taxi, which carries millions of daily traffic. Tourists know that these local taxis are painted in bright yellow color (everyone knows about it from American movies), have personal number, which is written on the lamp, installed on the roof. Another confirmation becomes mounted on the hood of a metal sign, sticker on the windshield and a mandatory count.
Stopped a taxi with only a burning torch,which means that it is freely running. Tipping is mandatory, the amount of up to 20% of the payment of all tolls are placed also on the passenger share.
Alternative transportation
An interesting way to travel around New YorkThey are ferries that carry passengers, pedestrians and cyclists. With Manhattan sent most popular swimming facilities, and with his side opened vistas of the city.
Another pleasant surprise for tourists traveling by ferry, will be free travel, and the ability to easily get to the desired point in the rush hour will not miss any guest metropolis.
Photo