What to do in New York?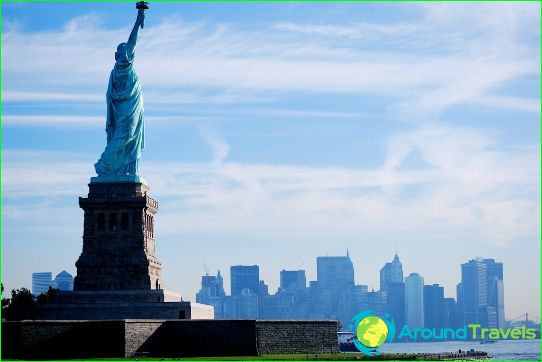 New York is famous for not only the Statue of Liberty and the skyscrapers of Manhattan, but Fifth Avenue, Madison Avenue, museums, galleries, Central Park, and others.
What to do in New York?
To visit the Broadway theaters where you can see such famous musicals like "Chicago", "The Lion King", "Phantom of the Opera";
Walk on Brighton Beach;
Climb to the roof of the Metropolitan Museum and see the Central Park;
To visit a whiskey bar.
Things to do in New York?
Get introduced to New York, you can by going tobus tour, during which the bus will make 50 stops: you can see the Empire State Building, Castle Clinton, the Trinity Church, to visit the observation platform of Rockefeller Center. Be sure to go on a tour in the evening in New York on open-top bus - you will have the opportunity to make great photos.
On a walk it is best to go to Prospect Park, Marine Park, Brooklyn Bridge Park, Forest Park, the Botanical Garden.
The evening can be devoted to cruise, go on a trip by boat with glass walls: a romantic setting you can see the city at night and have dinner under the light music.
Jazz lovers can go to the Jazz at LincolnCenter or jazz club Metropolitan Room. Those who wish to hear Woody Allen plays the clarinet is to go to Rosewood Hotels bar (it appears here 1 time per week).
To escape from the bustling metropolis it is possible on the beachesNew York. So, you can go to Coney Island in Brooklyn (once on the beach, in June, you can see colorful show "Parade Mermaid"), Jacob Piis Park in Queens (here there are places where you can sunbathe topless), Rockaway Beach in Queens (there are excellent opportunities for surfing).
For shopping should go to New Yorkboutiques, malls and small shops (mostly sales are held in the summer and around Christmas). And in search stoktsentrov should go on Cortlandt Street (Centure 21) and 620 Avenue (Marshals).
The children should go to the M & M's World in TimesSquare (you can try a variety of varieties of candy known brand, but also to buy unusual toys, clothes and souvenirs) in the American Museum of Natural History (there are Indian, rooms dedicated to Space and skeletons of dinosaurs), wax museum Madame Tussauds, zoo Bronx Zoo.
You will be satisfied with your stay in the multifaceted and unusual New York.
Photos where to go in New York