Where to eat in New York?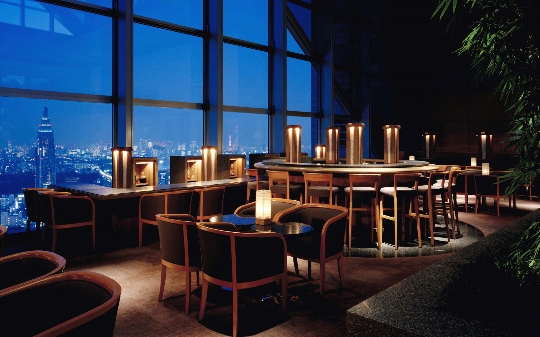 Thinking where to eat in New York? At your service - about 25,000 American, French, Slavic, Asian and Italian restaurants. In this city, no traveler will not go hungry - there are as expensive Michelin restaurants and outdoor places with fast food such as hot dogs.
Where to eat in New York cheap?
Inexpensive Chinese can eat in the cafe: here the food is paid by weight, and does not depend on what you put yourself in a plate - meat, seafood or rice (full dinner can be in the range of $ 10).
Budget can eat at 53rd St & 6th Halal Guys - for a huge portion of chicken with rice, seasonings, sauces and salad you will pay about $ 8-9.
For affordable prices is to go toMexican diner or Chipotle Mexican Grill inexpensive restaurant Empanada Mama (his specialty - South American cuisine), where the value of any food is not more than $ 8.5.
Lovers of Indian cuisine should pay a visit to Indian restaurants or snack bars Deli's - they offer their visitors to taste hot dishes, desserts and fruits (average bill - $ 13-15).
Where to eat in New York tasty?
Eatery: in this place you can enjoy American cuisine - burgers with cheddar cheese, dishes of mussels and calamari in a spicy broth, various burgers.
Il Bagatto: This Italian restaurant you can taste the specialties of gnocchi in a sauce with goronzoloy and ravioli with spinach and cheese. This institution has an excellent wine list and a sommelier, offering visitors a taste of wine available to them.
Dawat: this Indian restaurant offers its guests to eat fish curry, spinach tempura, lamb chops, sea tongue, seasoned with saffron, ginger and other spices.
Alias: in the menu of this restaurant can be found pear soaked in maple syrup, black cod, and other American cuisine.
Le Veau d'Or: this classic French restaurant offers a taste of snails, lamb, salad with Roquefort, most delicious desserts and French wines.
Gastronomic tours of New York
As part of the gastronomic tour of New YorkYou will visit the West Village dining area, the kitchen will glance to famous chefs, will taste their signature dishes (steaks, cheeses, seafood, wine, desserts). A sweet tooth can take a chocolate tour - This tour requires a walk in the neighborhoods of New York City with a tasting of different varieties of chocolate and desserts (caramel and chocolate truffles, cakes, chocolate with nuts), as well as a visit to the chocolate boutiques.
In New York City - a multi-gastronomic capital of the world, each traveler will find food to suit your taste preferences.
Photo