Zoo in New York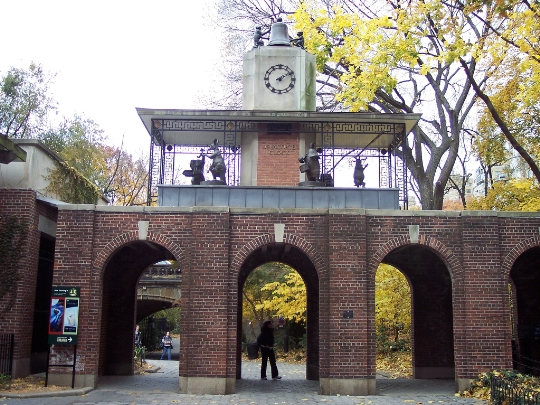 Located in Central Park is the oldestZoo New York appeared on the map of the city yet in 1859. Then there was no even the Central Park, and the zoo was located in the Arsenal building. Then the animals received a permanent residence and residence, and in 1870 the zoo has officially registered, and he became the second in the country after the Philadelphia.
Since then, residents and visitors have an amazing opportunity to touch the wildlife right in the heart of a huge metropolis.
Central Park Zoo
Zoo in New York is famous far beyond the borders notonly the city but also the country. It is decorated with a green park and offers visitors the opportunity for a few hours to forget the bustle of the city. Despite its age, the zoological garden looks quite modern, and the name of the Central Park Zoo
associate regulars with large aviary and comfortable exhibition premises where observe the life of animals comfortable and informative.
Pride and Achievements
Architectural feature of the zoological gardenCentral Park in New York - the glass roof covering the arched design. In each of the three buildings recreated own climate zone - the Arctic, the tropics and moderate. In the center - a round pool with a sea lion, who is known as a symbol of the zoo.
Scientists involved in breeding rarerepresentatives of the animal kingdom - the small panda, tamarins, Thick-ara. A favorite of the audience - the polar bear and penguin colony, even in winter feels in Central Park is quite comfortable.
Employees and guests of the zoo take pride in the fact that it is here, according to the authors, there is a popular cartoon action "Madagascar."
How to get there?
Location of the zoo in New York - southeast corner of Central Park or 64th Street & 5th Avenue New York, NY 10065.
To get to Central Park in several ways:
On a subway train lines N, R and Q to station "Fifth Avenue" and then walk four blocks to 64th Street.
Buses route M1, M2, M3, M4, M5, M66 and Q32 to stop the "Fifth Avenue", then - on foot in the direction of the park.
In a rented car have to look for parking in the garages in the surrounding streets.
Helpful information
Opening hours of the zoo in New York on weekdays - from 10.00 to 17.00. On weekends and holidays it runs for half an hour longer.
Prices of tickets to the zoo and the main complex - with a visit to the children's pin and 4-D theater - respectively:
Adults from 13 years - 12 and $ 18
Children from 3 to 12 years - 7 and $ 13
Visitors over 65 years - 9 and $ 15
For babies up to three years free admission.
All tickets can be purchased online at the zoo in New York and save up to 10%. There are a lot of photos, thanks to which you can pre-acquainted with the plan of the park and its inhabitants.
Contacts
Official Site - centralparkzoo.com.
Phone +718 220 5100
Photos Zoo in New York