US Features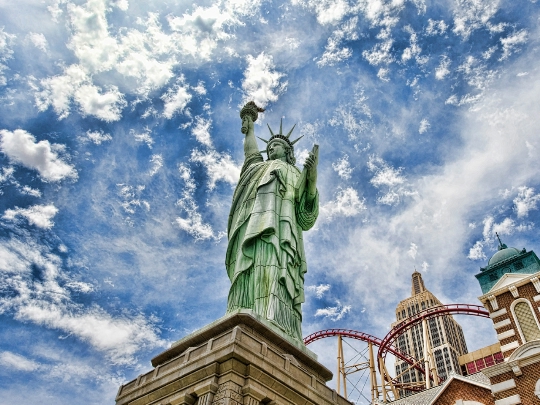 United States - a country about whicheveryone has an opinion. Miraculously, the Americans managed to implement their ideas about life in the culture and life of almost all peoples of the world. Despite this, thousands of tourists come here and immigrants, trying to find out what is it, that the American dream? In order to feel comfortable in this country, you must know the national and particularly the United States.
Communication and nature
Americans are very independent and closed. Lifestyle dictates its own terms, so they always try to be cheerful and smiling. The traditional question "How are you?" In America quite symbolic, there is no interest to anyone, but to help a stranger they will never be denied. About their problems Americans would hardly tell even close, rather, it will go to a therapist. But if the conflict is happening directly in the family, the Americans will sit down and talk about it until we find out the cause of the conflict.
Children leave home early and try to build themselvesown life. Despite this, family traditions are very important here. In any family very carefully preserved the memory of the ancestors, as well as the entire population - descendants of immigrants, almost every American knows the story of coming to America.
Most efforts directed at Americanscareer and position in society. To achieve success and fame - can be described briefly as the entire American way of life. Do not argue with American politics, or saying that something is not right about his country, they are very patriotic.
No matter how popular the promotion of healthyway of life in America a lot of people suffering from obesity. This contrast is particularly evident in the big cities, where half of the population runs in the park in the morning and the other half sitting in the various restaurants. The supermarkets near the smoked and spicy food shelf can be organic or vegetarian products. It says only that each member of society is available to make their choice of lifestyle on their own. For American society are important: freedom; equality; individuality; compliance with laws.
US Residents are not only a lot of work, but also lovea good rest. For this work is a huge entertainment industry, starting and finishing from Disneyland Las Vegas. Various games, concerts, movies - all for an American in the order of things. They love to travel and, with Europe in this list in the first place.
Photo