Rent a car in the US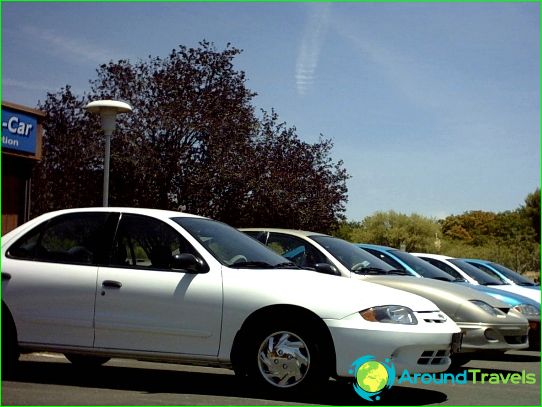 Car hire in the United States
Rest abroad is not necessarily limitedoutside of the city. You can greatly expand the limits of their capabilities, by rental car. Rent a car in the US - a great opportunity to travel around the country, good, look at what is. For America rental car - not a problem. Companies offering various brands of cars, a huge set.
Rent price
The cost of middle-class cars, equipped with air conditioning, cost about $ 70 per day. It should be borne in mind that all leased cars have only automatic transmission.
options order
The car can be ordered on the official websitecompanies or brokers who cooperate with many companies on rental cars. The second option is profitable in economic terms, as it offers more choice and prices with slightly lower.
If the place of receipt of the rented vehicleSet the airport, remember that in the territory of the machine has no airport. You should first place the shuttle parking. They will take you for free to your rolling office, where is the car.
Sometimes it may require additional permission to leave the state limits in a rented car.
Necessary documents and insurance
Rent a car in the United States is impossible without a passport, which is valid visa. As a driver's license should be fine Russian plastic rights and certainly a credit card.
When ordering via the Internet, you need to specify the surname, first name, your postal address on the network, home address and telephone number.
If the driver's age less than 25 years, from youasked to pay an additional fee. Some drivers provide rental services and drivers whose age is 18 years. But more often, car hire can be taken only after the fulfillment of 21 years.
Rental price includes insurance and unlimited mileage, but sometimes it can be limited to a certain number of state and local taxes.
In addition, you are required to pay:
extended coverage;
second driver, but if it is the spouse of the tenant, the surcharge is not required;
rent navigator;
rent EZ Pass, the card to automatically make a payment in the case of toll roads;
chair for a child.
Start of the lease term begins from 12 hours of the day. Thus, the lease ends at the day following day at the same time. If you are late with the delivery of the car more than 90 minutes, even a full day will be added for payment.
Once a lease is signed, the card is debited with an advance payment, which should be added to the "safety" of 30%. Final payment will be made after delivery of the car.
Turizi in the US
Photo
Car hire in the United States