Bogota - Colombian capital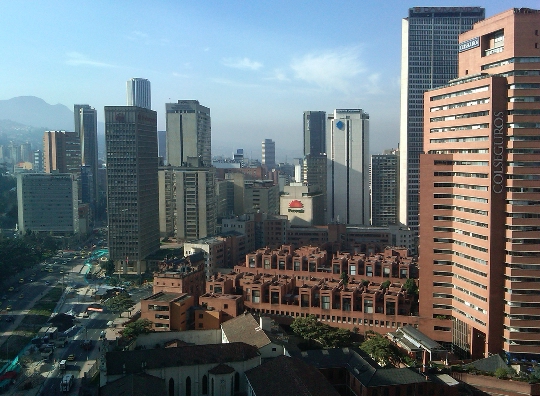 Exotic Colombia has no less exoticcapital called Bogota. There are plenty of places that are not used to the usual tourist. Despite the remote location, and a completely different mentality, tourists from the former Soviet Union gradually discovering this country and everything connected with it. Special attention is always deserved capital of Colombia - Bogota. This is not just a city, it is part of the Colombian culture, the center of politics and economy. According to census data, in 2011 the city's population of 7.4 million people.
Culture in Bogota
In the capital of Colombia, the country's major museums are concentrated. Total nine can be identified:
Archaeological Museum;
Gold Museum;
Museum of arts and popular traditions;
Museum of National Development;
Museum of Religious Art;
Art Museum of the colonial period;
Colombian National Museum;
Mint;
Modern Art Museum.
Also in town are several largeeducational institutions, such as the National University of Colombia and the Colombian Academy. In addition, in the capital boils theatrical life. Every two years, the city turns into a huge theater stage. It held Iberoamerican Theater Festival, which is the largest on the planet.
Special attention is given Botanical GardenBogota. Each tourist can easily enjoy the beauty of nature, because there are exotic plants that are found nowhere else will see. Colombians love the spectacle, as evidenced by the event held every year - fighting bulls manage to gather about two hundred of thousands of tourists and spectators.
The city's architecture
A large number of monuments of the cityIt was built in the period from 17th to 19th century. The historic center of Bogota - a web winding streets that stretch through the mountain hills. In different periods of history in the construction of the city was dominated by a variety of styles - from Plateresque to Baroque and Mannerist. A large number of tourist routes runs through San Ignacio Church. Amazingly decorated facade and interior wealth made this landmark known throughout the world.
Photo