Reserves Karelia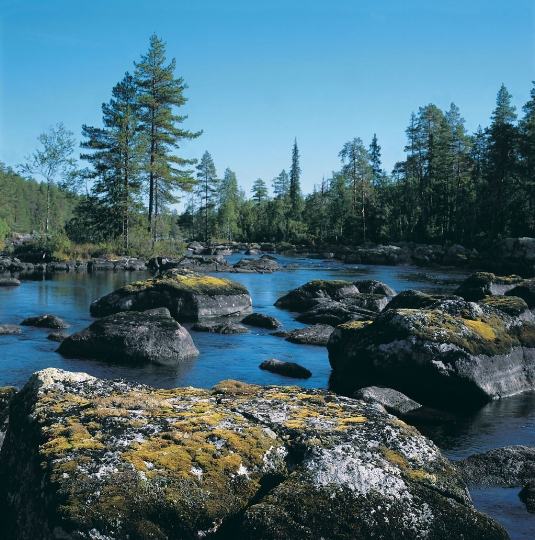 The northwestern part of Russia is rich in naturalbeauty, soft, but memorable scenery and amazing routes for unique hiking. Reserves of Karelia, particularly popular in St. Petersburg, often become a place of recreation for residents of the northern capital, which does not even have to wait for the holidays to make a sortie on the environment.
The three "K" - easy to remember!
In the letter "K", as she Karelia begin the names of two sanctuaries, located on the territory of the republic:
State Nature Reserve "Kivach"organized in 1931, and its main natural object of the same name became the Karelian waterfalls. Despite the relatively small height - just 10.7 meters - Kivach is located on the fourth place among their own kind of plain waterfalls in Europe. Nature Museum and Arboretum at the foot of Kivach allowed to attend the organized tourist groups. The entrance is by ticket only, and except for the waterfall and museum visitors are often interested in the reserve and hiking trails at the nature park. Lovers Animal Watching Kivatch gained fame as an interesting object, where there are partridges, orioles, kestrels, corncrakes and quail.
Kostomuksha Reserve received a start in lifeat the end of 1983, when it was time to think about the restoration of the area affected by the activities of the local mining and processing plant. The northern taiga forests and lakes form the basis for the relief of the reserve, and among its inhabitants - grouse and squirrel, elk and marten, brown bear and reindeer. Especially look beautiful lakeside Stone, where inhabit dozens of rare animals listed in the Red Book.
On the marble quarries
Also Karelia reserves, with officialstatus in the country, there are many popular places to relax, with its unique scenery. One of the natural Karelian tourist pearls - Ruskeala.
This tourist complex is amarble quarry, which resulted in the development of stones. The bed of the quarry filled with ground water, forming an amazing lake with a depth of 50 meters. Ruskeala marble used for tiling of St. Isaac's and Kazan Cathedral, a few subway stations and the Mikhailovsky Castle. The views at the quarry lake and the surrounding landscape - the reason for the popularity of the national reserve of Karelia, which is called here the mountain park.
Photo