Tours in Petrozavodsk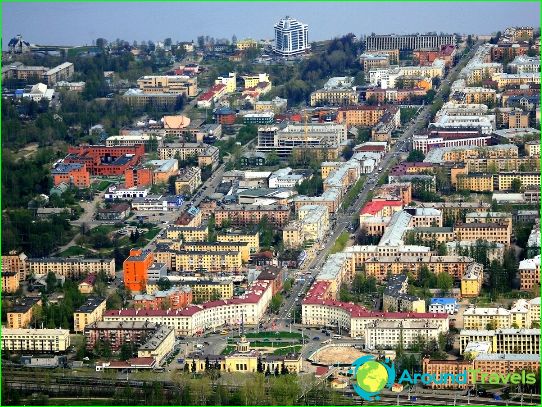 Travel to Karelia - dream manwho conquered not bright beauty of northern nature and prefers its undertones and the quiet charm of a noisy and colorful paints southern towns and villages. That is why the tours in Petrozavodsk and surroundings will always be in the top lines of ratings of the favorite places of Russian travelers.
History and geography
Petrozavodsk is situated on the banks ofLake Onega and its neighborhoods amphitheater escape stairs lake terraces. Surrounded by woodland and the surface of the lake, the city stretches for more than two dozen kilometers, and its magnificent panorama can best be seen from the mountain Kukkovka.
Onega Lake - the second largest in Europe. It has a system of canals connecting the city with five seas, and in this list not only the White, Barents and Baltic, but even the Black to the Caspian.
City of Petrozavodsk became in March 1777, althoughStraw village at this place arisen two centuries before. The main impetus was the development of the city founded by Peter I is a plant for the production of weapons, which attended the emperor repeatedly. After the victory in the war with the Swedes need for large quantities of military goods disappeared, Petrovsky plant switched to peaceful and started producing fountain pipes, nails and anchors for the Baltic Fleet.
As in the Far North
Due to the difficult climatic conditions of the cityIt equated to the Far North, and because the participants tours in Petrozavodsk worth considering before you go to the weather forecast. The climate is temperate continental, but the proximity of the sea exerts its influence on the temperature, and rainfall.
Winter lasts long, but it is quite soft andaverage temperature performance of -10 day. Summer lasts much less and a special warmth is no different. Thermometer in June rarely exceeds 20, but the daylight hours, on the contrary, takes at least 22 hours. White nights in the capital of Karelia - another good reason to buy a tour in Petrozavodsk in May or June, all the more so in the middle of summer begins during heavy rains.
Briefly about the importance
Getting to Petrozavodsk possible by carroad or train. The distance from the capital a little more than 1000, and from St. Petersburg - 400 km. The local airport fly regular flights from both capitals and Helsinki. Getting around is quite over the city best on trolleybuses, minibuses or buses.
As part of the tour in Petrozavodsk should makea tour of the center of wooden architecture in Kizhi. The fastest way to get there - helicopter, on a weekly basis from November to May, carrying guests of the capital of Karelia.
Photo