Where to eat in Petrozavodsk?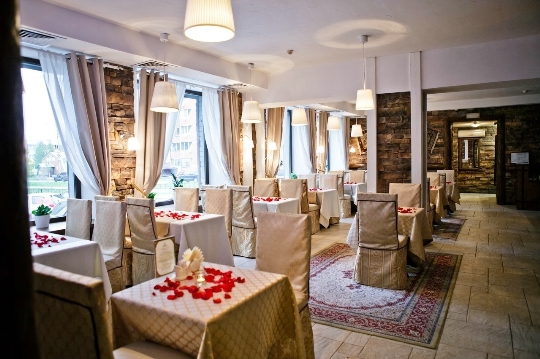 Any traveler, vacationer in the capitalKarelia, asks the question: "Where to eat in Petrozavodsk?" Offers - numerous dining options, which shows the different cuisines of the world, including authentic cafes and restaurants where you will be able to taste the dishes of Karelian and Veps kitchens, for example, kalakukku - Ponds various types of fish.
Where to eat cheaply in Petrozavodsk?
Cheaply you can eat in urban dining, bistro, pancake, network fast food (Burger King, "teaspoon", McDonalds).
For example, it is necessary to look at the dining room "Lenobschepit": here you are waiting for a delicious first and second courses, low prices.
Where to eat in Petrozavodsk tasty?
"Karelian upper room": in this restaurant are treated to a delicious and hearty meat dishes of venison, elk, venison and bear meat, fish specialties, all sorts of mushroom snacks, potato dishes (soup of trout here costs about 180 rubles / 300 g, salad with smoked whitefish -. 150 rubles / 200 g baked trout -. 300 rubles / 400 g).
"Deja Vu": in this cafe offers a feast Russian and European cuisine, a variety of desserts, ice creams and wines (the institution has rooms for smokers and non-smokers, summer terrace).
"Frigate": this restaurant specializes in dishes of Karelian and European cuisines. This place is perfect for a romantic dinner, family meals, business meetings or simply for a good holiday. If you come here in the evening on Thursday, Friday and Saturday, you can listen to live music, jazz & blues, and on Saturdays after midnight here play Das Kapital Club residents.
"Camelot": This restaurant's menu presents dishes of Russian and European cuisine (a wide selection of seafood dishes, professionally selected wine list). In "Camelot" You can come for a romantic dinner, a business meeting, corporate event. It is worth noting that on weekends and public holidays in the institution are held dance shows and striptease.
Baden-Baden: the gourmet restaurant invites you to enjoy a steam kitchen, fresh natural fruits, as well as the delights of German cuisine (chicken "Seven Swabians").
Gastronomic tours of Petrozavodsk
If you wish to visit a "live kitchen" in a cafe"Birdhouse" ( "Tetris" SEC). Here children and adults can take part in cooking classes. In addition, you can just come here to eat - here represented by European cuisine, there is a lean and children, vegetarian menu, live music.
Petrozavodsk will give you numerous establishments with excellent cuisine and interesting entertainment program.
Photo