Tenerife for children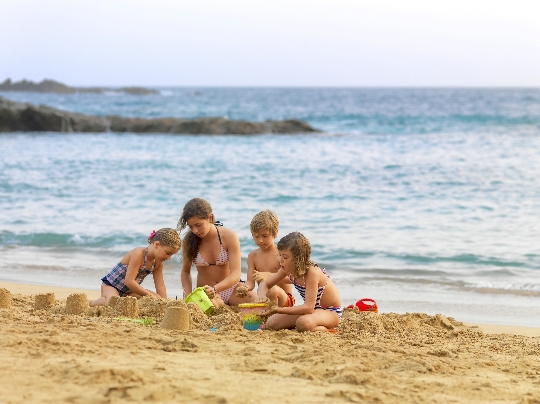 There are many resorts that you can visit withchildren. However, the most memorable city for children - is Tenerife. This Spanish resort provided entertainment to suit children of all ages with different interests. In Tenerife there are a few basic places to be included in the mandatory program of excursions family vacation. Visit the desert landscape, the volcano Teide, gorgeous sandy beaches, parks.
The main parks in Tenerife
The resort is famous for its large selection of tours. We will introduce you to the main resort parks, where to go with children will be especially interesting:
Loro Parque - is the most visited place by tourists, it presents a huge collection of parrots and penguins, the park is famous for the programs with the participation of sea lions, dolphins, orcas and parrots.
Park Orlov. The animals in this park presents crocodiles, different types of cats, hippos, monkeys and many others. Do not be indifferent, and shows with birds of prey. In this park are fewer visitors, which will give an opportunity to make a peaceful walk. There are many green areas, flowering trees, shrubs and cacti. In the park it is possible to pass the cable strip.
Monkey Park. This park is especially popular with the children. He is not very big, but it is a sea of ​​positive emotions. Your child can feed the monkeys and lemurs to see the hornbills and parrots, as well as different kinds of turtles.
Park Pueblo Chico - a miniature park. In the park there is a museum, which presents exhibits related to the history of the Canary aborigines and miniatures from the islands sights.
Water parks in Tenerife
Aqua Park and Dolphinarium necessarilyinterest of the child. We will acquaint you with the fact that children see in Tenerife from the fun on the water. Water park "Siam" is more suitable for school-age children, because here there is a limit on visiting attractions. Water sports suit lovers of extreme sports, but there are smaller slides and small waterfalls for kids. Not far away is "Aqualand", which is much smaller in size, however, it is popular for its dolphin shows.
Lovers of archeology and history we recommend to visit the pyramids of Guimar. For children there are several playgrounds and a great garden
Walk around the volcano Teide strike panoramic views, it is a beautiful view of the starry sky.
Photo